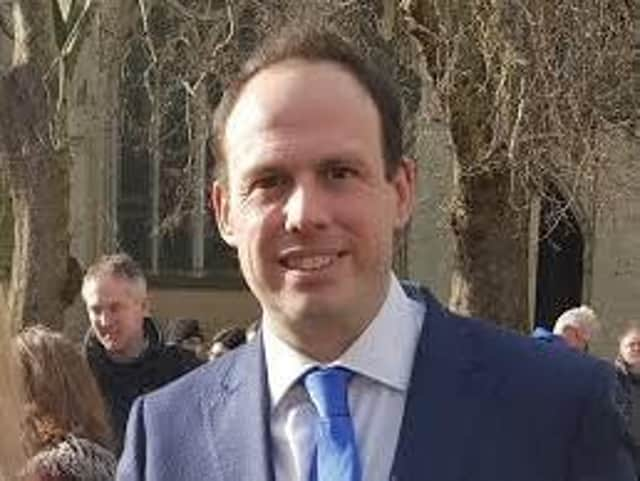 Buckingham MP Greg Smith
The meeting on Monday night resulted in the minister committing to seriously considering having independent HS2 sheriffs - an idea mooted in January so that HS2 Ltd and contractors can be held to account.
More than 40 local community representatives attended the virtual meeting chaired by Steeple Claydon and Winslow Cllr John Chilver. The minister was questioned on issues relating to HS2 Ltd and its contractors.
The minister committed to investigating issues including major deterioration to road surfaces, excessive noise and extended road closures.
Buckingham MP Greg Smith said: "For over a year I have been raising the litany of serious issues affecting peoples' lives along the construction path of HS2 with Ministers. But sometimes it is better for Ministers to hear directly from the community. That is why I invited - and was delighted to secure - Andrew Stephenson MP, who is the Minister responsible for HS2, to attend the March meeting of Buckinghamshire Councils HS2/East West Rail forum meeting for parishes.
"The Minister certainly saw first hand the breadth of issues faced, from road closures to HGVs where they shouldn't be, damage to roads and property, poor communication, failure to plan around other works, the pressure on parish councils, the list goes on.
"He listened, answered direct questions and committed to take specifics away to look at and deal with. In particular, it was good to hear him commit to seriously considering the independent HS2 'sheriffs' idea floated at the January Transport Select Committee. As ever, I will continue to push the Minister and HS2 Ltd on these and other issues. The work goes on."