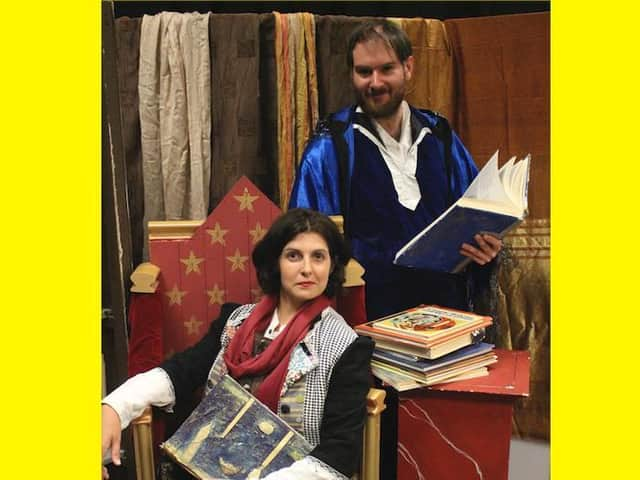 Aylesbury's Queens Park Arts Centre launch new storytelling programme
Run by QPAC's award-winning production company Unbound, the project is calling for anyone with an interest in performing to join 'The Unbound Storytellers' – a team of like-minded entertainers who are set to appear at live events and special occasions in Aylesbury and beyond over the coming months.
The project is ideal for total beginners as well as experienced performers. As part of the programme professional actors, writers, and improvisers will be leading a series of free, informal workshops at Queens Park to teach students the skills needed to tell all manner of tales to audiences of all ages.
"Storytellers are an essential part of any community," says Unbound's creative producer Dario Knight. "We all love a good anecdote or tall tale, and this new project seeks to train up budding storytellers so that they can entertain audiences all over the county."
The Unbound Storytellers will be appearing at various live events over the coming months including the much-anticipated return of WhizzFizzFest on 26 June, and at various locations as part of the inaugural Bucks Culture Open Weekend in July. New recruits to the programme will train through the autumn and debut their storytelling skills at more events later in the year.
"Our Storytellers will be at the heart of the county as we look to life beyond lockdown," says Dario. "Whether out and about at big events or visiting local venues, they'll be there to entertain audiences with stories old and new."
As well as performing set pieces inspired by local history, and retellings of classic fairy tales and fables, the Unbound Storytellers will also be creating brand new tales on the spot, with improvisation proving a key part of the new initiative – even for familiar stories.
"The tradition of storytelling long precedes the written word," Dario explains. "The art of the Storyteller is to hold all manner of tales in your head and recall them at request, but no two retellings are ever quite the same – plots and characters can evolve over time. That's how stories truly take on a life of their own."
Applications to join the new Unbound Storyteller project close on 31 July. Further information is available at www.unboundtheatre.co.uk, or by emailing [email protected]