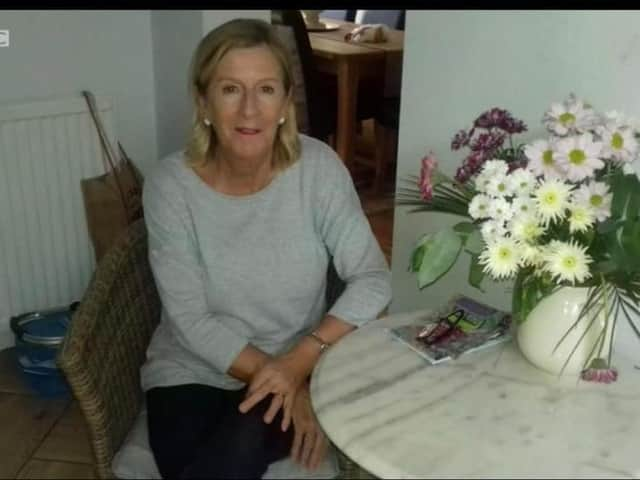 Margaret Loughlin, member of Aylesbury Town WI
Margaret Loughlin, member of Aylesbury Town WI was nominated for the BBC's 'The One Show big thank you' and was featured on television last Friday as recognition for her amazing work with Aylesbury Vinyard Community Church.
She volunteers at Aylesbury Vineyard community church four days a week and along with three others, who have cooked over 5000 meals during lockdown.
The much needed meals go out to families via the foodbank in the Aylesbury Vale, which is now open 6 days a week, headed up by Adam Townsend.
Volunteers at Aylesbury Vineyard community church four days a week
Margaret said she was 'humbled' by the recognition after being nominated by Aylesbury WI president, Gill Marks.
She said: "I am glad to have been recognised as someone who is helping out at the food bank.
"They showed two photographs and said a huge thank you to everybody involved.
"It was such a shock for me when I was contacted but very humbling to know that the ladies from Aylesbury Town WI were willing me on.
"Most of the food we cook comes via donations from stores such as M&S, Morrisons, Waitrose, local fruit and veg merchants and Fareshare, which also got a mention on the show as well.
"Many of the local churches and the Aylesbury Mosque have had collections for us too and of course we get many individuals who donate too - I started cooking on April 14th – who'd have thought that nearly thirteen weeks on we would still be cooking?"
Margaret had been helping her daughter move to Vietnam from Cambodia earlier this year when lockdown hit that part of the world.
During her time in Cambodia, Margaret volunteered at Esther House, a home for girls under the age of 18.
Margaret has offered her cooking, baking and sewing skills at the home for several years and told us that the girls often end up sewing better than her.
She assumed they would be arriving back in the UK for a nice rest after an exhausting 3 months away, only to find out the UK was also in lockdown and the financial struggles for many families had begun.
"I was privileged to have been asked to go into The Vineyard Centre to cook and it felt wonderful that I was doing my bit to help the families in need"
Margaret has been cooking for the homeless and those struggling within Aylesbury for the last 12 years, so was more than happy to help.
Margaret told us "I never thought we'd still be cooking in mid July and reach over 5,000 meals, its wonderful that our centre cooks throughout the school holidays for families in need - I even managed a bit of a break and managed to sew some Laundry bags for the NHS. It was a rest from cooking, and I thoroughly enjoyed it"
A spokesperson from Aylesbury WI said: "Congratulations on your award Margaret and a huge thank you for all the volunteering you do here in the UK and overseas – a credit to the WI.
"We all think you deserve a cup of tea and a slice of cake!"