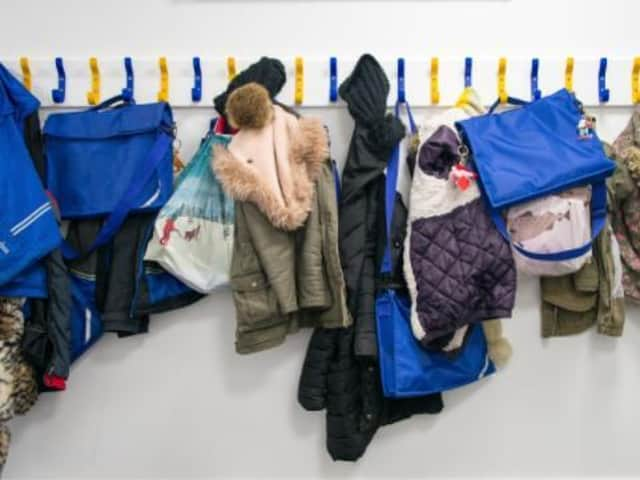 21% of Aylesbury Vale schools are overcrowded, according to Government data
But with one in six English schools over capacity, unions are warning social distancing will be "impossible" at many sites.
There are 183 primary Schools in Aylesbury Vale.
Out of these, 39 are over capacity, which equates to 21% of primary schools in Aylesbury Vale running over capacity.
There are 35 secondary schools in Aylesbury Vale.
Out of these, 8 are running over capacity which means they will not be able to apply social distancing and unless drastic steps are taken, pupils will be in danger of contracting and spreading Coronavirus to vulnerable people.
In total, this adds up to 220 schools in Aylesbury Vale, with 47 being overcrowded, or 21%.
Government plans for a phased return of pupils from June 1, beginning with selected year groups, have sparked a bitter row with unions.
A growing list of local authorities have refused to reopen their primaries.
More than 2,700 English primaries were over capacity last year, the latest year for which figures are available, analysis by JPIMedia Data of Government data shows.
While schools have remained open for certain pupils, such as the children of key workers, the National Education Union (NEU) said it would be "impossible" for many oversubscribed schools to open more widely while adhering to the new guidance.
Kevin Courtney, joint general secretary said: "The Government's current guidance for the wider opening of schools fails to address the necessity of social distancing.
"It is quite clear classes of 15 are impossible for many schools on grounds of space alone. This situation will clearly be exacerbated in those schools that are over capacity."
"We all want some sort of normality back in our lives but the NEU believes the wider opening of schools should only occur when we see the scientific evidence that says it is safe to do so."
Our analysis has also looked at oversubscribed schools in Scotland and Northern Ireland, where pupils are expected to return after summer.
3,330 schools (17%) in England were over capacity in 2018/19
Primary schools over capacity: 2,782 or 16.6%
Secondary schools over capacity: 510 or 16.3%
A Department for Education spokesperson said they wanted children back in schools 'as soon as possible' for their 'education and wellbeing.
"Plans for a cautious, phased return of some year groups from 1 June, at the earliest, are based on the best scientific and medical advice.
"The welfare of children and staff has been at the heart of all decision making.
"We have engaged closely with a range of relevant organisations, including the unions, throughout the past eight weeks, including organising for them to hear directly from the government's scientific advisers last Friday, and will continue to do so.
"We have also published detailed guidance on the protective measures schools should take to reduce the risk of transmission."