Xeinadin and Alitam Founder Feisal Nahaboo to make movie debut in Crossfire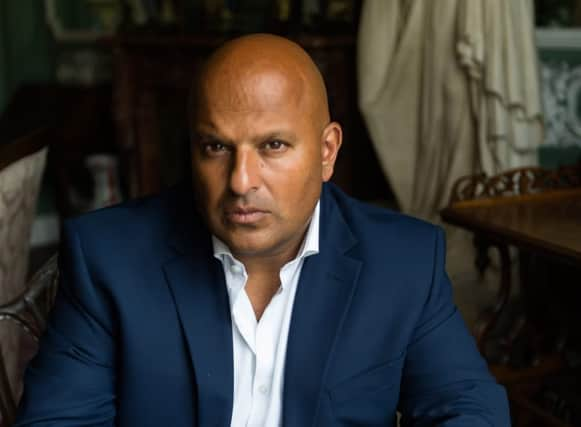 Entrepreneur Feisal Nahaboo— the founder of pharmacy group Alitam and accountancy firm Xeinadin—is already a key player on the corporate stage. Now, he's set to become a movie action hero after partnering with award-winning British production company Shogun Films.
Pioneering entrepreneur Feisal Nahaboo is set to become a big screen star after agreeing terms with award-winning Shogun Films to feature in at least two movies over the next 12 months.
Named UK's 'Independent Film Production Company of the Year', London-based Shogun Films has rapidly earned a reputation as a disruptive indie film company focused on high-level action movies for the international market.
Founded by veteran producer Jonathan Sothcott and his wife, actress Jeanine Nerissa Sothcott, Shogun has already two movies under its belt: the critically-acclaimed thriller Nemesis, and the action-packed revenge film Renegades.
Shogun has been able to secure a plethora of international stars to its initial films including Hollywood actors Lee Majors, Danny Trejo, Michael Pare, Louis Mandylor and the late Tiny Lister, as well as UK actors including Ian Ogilvy, Billy Murray, Nick Moran and Patsy Kensit.
Now it is adding Nahaboo—the founder of pharmacy group Alitam and accountancy firm Xeinadin—to its star-studded roster, with the seasoned entrepreneur making his movie debut this autumn in action film Crossfire.
Penned by Chad Law and Josh Ridgway, the film is set in a shopping mall overrun by Neo-Nazis on Christmas Eve.
Nahaboo, who has been likened to action hero Jason Statham for his "tough-guy looks" and "alpha male" status, stars as a federal agent who teams up with a cop stuck on the inside to prevent a massacre.
The charismatic CEO has already gained a significant female following on social media after the release of promotional images for Crossfire.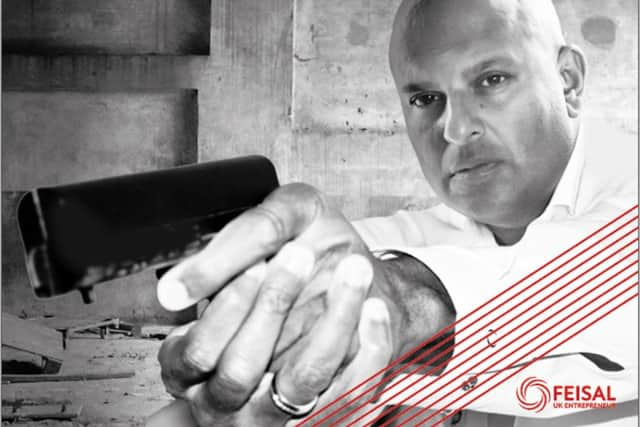 And thanks to a background in amateur boxing, with Nahaboo currently training hard to get back into the ring after several years away, he will have "no issues" with handling action scenes as the hardened FBI agent.
Further casting details are yet to be announced, but Nahaboo will also be starring in a second movie, fish-out-of-water cop movie Crackdown, written by Tom Jolliffe and which will also feature him as a hard-boiled law enforcer.
Both Crossfire and Crackdown will be directed by Daniel Zirilli
Speaking of his surprising entry into the movie world, Nahaboo said: "It's any child's dreams to feature in an action movie.
"I'm blessed to have crossed paths with Shogun Films and I'm looking forward to working with them both on and off the set.
"I'm clearly not a prominent actor but I've worked for many years on the corporate stage and there's definitely transferrable skills.
"I love to train, box and be theatrical and this is the right moment for me to do something full of adventure.
"I'm planning to feature in two movies as a good cop.  I've always wanted to play a hero and save the world. I now have my chance to fulfil a dream."
Away from the silver screen, Nahaboo is celebrated as one of the UK's most visionary and successful entrepreneurs, widely revered for his innovative and dynamic thinking.
He enjoys a reputation as one of the foremost wealth creation consultants in the UK, with more than 20 years' experience in helping accountants make substantial financial returns.
More recently, he has been lauded as the creator of revolutionary M&A vehicle the Overnight Multiple Merger Model (OMMM), and has founded two businesses that have swiftly become market leaders within the accountancy and pharmacy sectors.
His first OMMM, Xeinadin—a world-first 122 accountancy-firm merger—was created in just 256 working days and has been described as a 'corporate miracle'.
Created virtually 'overnight' in May 2019, the merger instantly ranked as a top accountancy firm.
According to the Irish Times, Xeinadin posted revenues in May 2020 of £110.3million with £39million EBITDA (36% EBITDA)—a figure far higher than that typically seen in the sector.
The independent accountancy firms who joined the merger are set to receive substantial premium values from private investment firm Exponent, taking their valuation to a forecasted £320-340million.
What is particularly noteworthy is that what took Nahaboo just 256 working days to achieve would typically be expected to take between 50 and 100 years.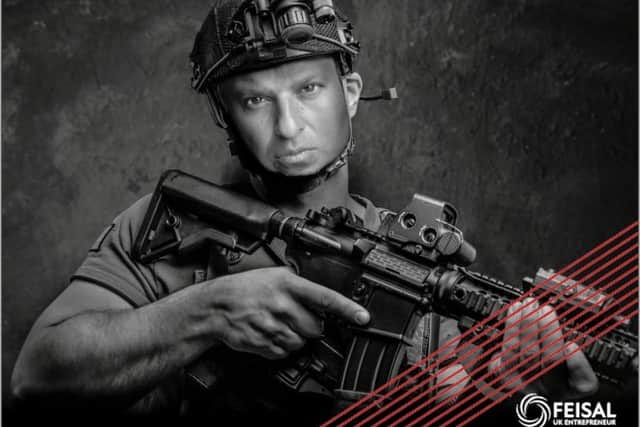 Feisal Nahaboo is also causing a buzz in in the pharmacy world as the CEO of Alitam, the pioneering 100-plus store pharmacy group with collective revenues exceeding £120million turnover.
Through Alitam, Nahaboo is spearheading a much-needed radical reform of healthcare across the UK and Ireland.
This is already beginning to deliver the UK's first fully fledged preventative healthcare service through the pharmacy industry infrastructure, underpinned by the expertise, skill and qualifications of pharmacists  and truly meeting the health and wellbeing needs of all.
By so doing, Alitam is also reducing the substantial burden on NHS/HSE services such as GPs and hospitals.
While Nahaboo says that he has no plans to become a full-time movie star, he hopes to appear in further films and has also begun reaching out to his fellow high-net worth network to involve them in future movies.
He said: "We have seen football transform with many billionaires buying clubs and dominating the industry.
"I see a similar trend in the film Industry and Shogun films have cottoned onto that. They are entrepreneurial, they make great movies and I can't wait to get going."
Shogun Films' focus is traditional action movies with established genre stars aimed squarely at the international entertainment market.
Though founded relatively recently, during the Covid pandemic, the company has already won an industry accolade—'Best Emerging Independent Film Production Company' at the prestigious SME Greater London Enterprise Awards.
Shogun boasts a strong creative partnership with veteran American action movie director Daniel Zirilli, who has made films with a host of action icons including Steven Seagal, Dolph Lundgren and Dave Bautista.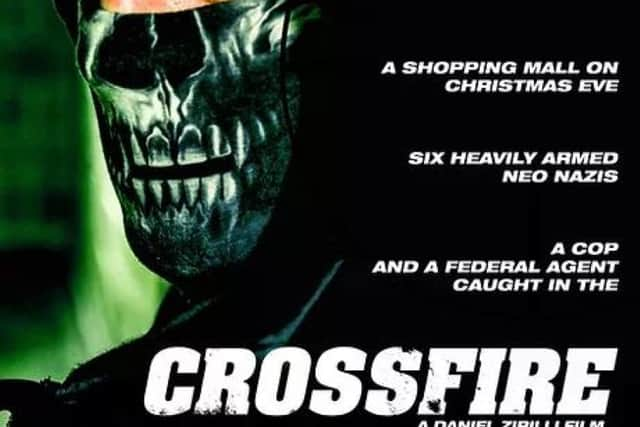 Shogun Founder Jonathan Sothcott is looking forward to the partnership with Nahaboo, whom he describes as both a "charismatic, visionary entrepreneur" and "powerful screen presence".
He said: "We are delighted to have Feisal Nahaboo on board. He is an amazing guy with a massive career both behind and ahead of him.
"Feisal is that rare thing: a charismatic, visionary entrepreneur with a genuinely powerful screen presence and I think everyone following his meteoric rise in business will enjoy seeing him locked and loaded in our action-packed movie, Crossfire.
"He has an amazing image which we will use in our action movies.  He is a delight and fun to work with and I know he will also help make a difference to our business through his high-level business acumen.
"I'm looking forward to working with him on this and as part of our wider plans to make Shogun Films the premiere provider of international action content in the UK and Western Europe."
He added: "We won a major award recognising the remarkable 18 months Shogun has had at the eye of the storm of an unprecedented global pandemic.
"The team have responded rapidly and effectively to an ever-changing situation and the fact we have hit the ground running and produced two films, a book and a CD is a testament to our unshakeable conviction in our vision to become the leading producer of international action content in the UK and Western Europe."
In addition to Crossfire and Crackdown, Shogun is also working on cyborg thriller Nexus, described as 'Robocop meets Universal Soldier'; vigilante action spectacular The Star Chamber, Mafia thriller Eyewitness and '80s action movie love letter Assault On Hazard Rock.
Speaking about Shogun's future, Jonathan Sothcott said: "Shogun Film is rapidly becoming a production powerhouse, attracting premium creative and financial partners from all over the world.
"We are focussed on being the best and our first entry, Renegades, is a game-changing film both for Shogun and myself as a producer. It levels us up and puts us in a very different space to anyone else in the UK.
"Our core values of quality, commercialism and independence are somewhat at odds with those of the corporate behemoths which control the global production scene, but I think gives us a truly unique standpoint. We're building something very special here".