Vodafone launches Vodafone Pulse Connect - A converged, secure solution for small and medium enterprises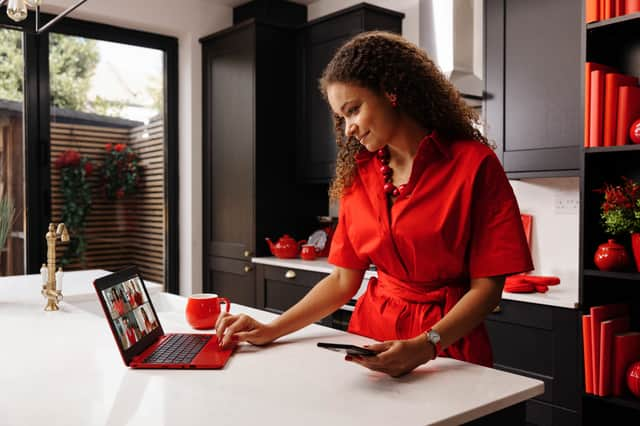 Vodafone has today launched Vodafone Pulse Connect, a first of its kind, converged, flexible and secure business solution created specifically for the UK's small and medium enterprises (SMEs). 
Vodafone Pulse Connect removes the challenges of managing multiple collaboration and calling tools by bundling together market leading solutions, such as business-grade broadband, mobile (unlimited calls to UK mobile and landlines), collaboration (Microsoft 365 Suite), and cloud calling tools, into one complete solution - with just one monthly bill covering all the services.  
Vodafone is the only UK network operator to offer customers greater flexibility, allowing them to amend their package as priorities shift without being charged a recovery fee. In any given month, Vodafone Pulse Connect customers can add new users or disconnect up to 20% of mobile and collaboration users.  
Vodafone Pulse Connect automatically includes best in class security features to help protect your employees and data, including Lookout Security for Small Business and Cisco Meraki's Advanced Security as standard. 
To ensure they only pay for what they need, customers can use Vodafone's simple digital configurator tool to help build their own personalised package. They are also rewarded with discounts and rewards when purchasing additional services – giving them more, for less. 
Andrew Stevens, Head of UK Small and Medium Business, Vodafone, said:
"With high energy costs and the cost of living rising significantly, the ability to have some level of flexibility with their business solutions has become increasingly important to SMEs who want to be able to quickly adapt to business and economic fluctuations.  
"With Vodafone Pulse Connect, we have combined our market leading connectivity, security, collaboration, and cloud calling tools all into one ultimate package to help SMEs focus on what matters most - by being reliably and securely connected to their customers without the complexity. And, with only one monthly bill covering all these services to think about, - SMEs can better invest their time and resources where they're needed most."  
Vodafone Pulse Connect benefits overview: 
Complete Solution  Customers receive one monthly contract and bill, inclusive of everything a business needs to connect and collaborate including access to Microsoft 365 for Business and Teams.  
Flexible Plans  Change and scale your package as your priorities shift; flexing up or down up to 20 % of users per month and whenever you need to. 
Easy to use Configurator  Build a package personalised for your needs with Vodafone's digital configurator.
Stay Connected Wherever Your SME Business Takes You 
At home: SMEs benefit from fixed connectivity across premises, with the ability to add extra Wi-Fi points to bolster coverage. Automatic 4G mobile back-up is available in case broadband goes down, with Client VPN and Auto VPN features allowing remote workers and extra premises to connect to respective networks. 
Or away: SMEs will be able to keep in contact with Vodafone's worry-free roaming to 50 Roam-free destinations, with unlimited UK minutes and 500 international minutes from the UK to selected countries.  
Advanced Security  Protect your employees and data with enterprise grade security features, including Lookout Security for Small Business, Cisco Meraki's Advanced Security. Giving best in class security.
Helpful Support  Vodafone's team of dedicated UK-based business experts are easily contactable for fast and friendly support. 
Automatic Rewards  Get more for less with bigger discounts applied with the more you purchase; the full package also includes Bonus Applications.