Vodafone launches the UK's only Phone Buy-Back Guarantee on Vodafone EVO with the new iPhone 14 series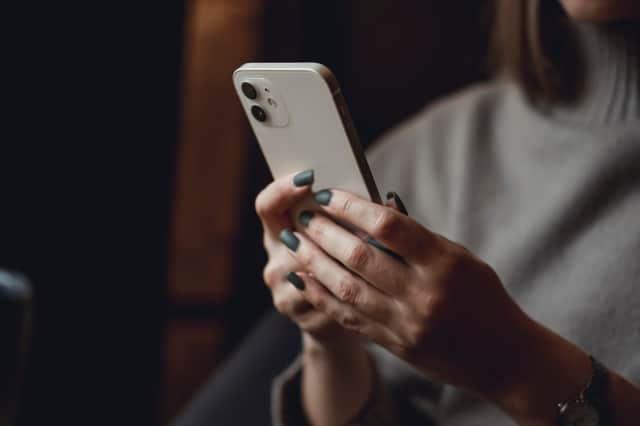 Helping customers save up to £871 when upgrading to a new iPhone next year
Following yesterday's reveal of the new Apple iPhone 14 series, Vodafone, the UK's reliable, award-winning network*, reveals its Phone Buy-Back Guarantee – a new offering, giving customers the chance to sell their iPhone 14 back to Vodafone for a guaranteed price next year (up to £871 depending on the model) - helping them upgrade earlier. The Buy-Back Guarantee complements Vodafone's Unbeatable Trade-in which guarantees customers will get the best price for their current eligible device when they trade it for the new iPhone. With a great price for your phone today and tomorrow, alongside up to 36 months interest free finance, Vodafone customers are guaranteed to get the latest tech in an affordable way.
Max Taylor, Consumer Director, Vodafone UK said, "Vodafone EVO the UK's best smartphone plan gets even better with the UK's first and only iPhone Buy-Back Guarantee."
As the only UK network to offer a Phone Buy-Back Guarantee, Vodafone will guarantee the price customers will get for their iPhone 14 model if they trade in between 1st September - 31st October 2023. After 31st October 2023, customers will still receive a buy-back bonus of £50 on top of the trade-in value of their phone at the time.
How much will Vodafone buy my iPhone 14 back for between 1st September 2023 – 31st October 2023?
iPhone model/memory variant

Buy-Back price between

1 September 2023 - 31 October 2023

iPhone 14 128GB

£439
iPhone 14 256GB

£490

iPhone 14 512GB

£591

iPhone 14 Plus 128GB

£458

iPhone 14 Plus 256GB

£505

iPhone 14 Plus 512GB

£600

iPhone 14 Pro 128GB

£536

iPhone 14 Pro 256GB

£585

iPhone 14 Pro 512GB

£682

iPhone 14 Pro 1TB

£780

iPhone 14 Pro Max 128GB

£613

iPhone 14 Pro Max 256GB

£664

iPhone 14 Pro Max 512GB

£768

iPhone 14 Pro Max 1TB

£871
If a customer chooses to upgrade after 31st October 2023, Vodafone will still guarantee an extra £50 on top of the trade-in value of the iPhone 14 at the time, so regardless of when customers choose to upgrade, they are always guaranteed great value with Vodafone.
The iPhone 14 Series will be available to pre-order from Vodafone with the UK's only Phone Buy-Back Guarantee from 9th September 2022.