Prime Day 2022 was the Biggest Prime Day Event Ever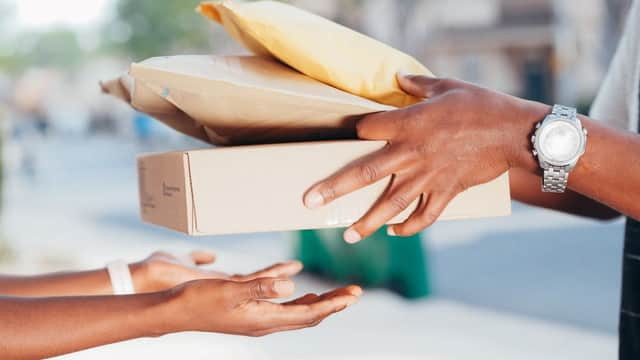 LONDON – July 14, 2022 – Prime members purchased more than 300 million items worldwide during Prime Day 2022, making this year's event the biggest Prime Day event in Amazon's history. Topping the list in the UK, the Fire TV Stick with Alexa Voice Remote, HD streaming device was the most popular item purchased on Prime Day. And, more shopping means more donations through AmazonSmile. This year, during Prime Day, Amazon doubled donations on all eligible purchases in the UK, making this also one of the biggest days for UK charities on AmazonSmile.
John Boumphrey, Country Manager, Amazon UK said: "UK Prime members participated in Prime Day at record levels, saving on everything from everyday basic to devices seasonal purchases for the summer. Prime Day delivered something for everyone - great savings for Prime customers, critical sales for the 65,000 UK small businesses that sell on Amazon, and increasing donations for more than 45,000 UK charities that customers can choose to support through AmazonSmile. Thank you to all of the brilliant selling partners who participated in Prime Day this year, and a huge thanks to all of the Amazon employees across the UK who made this event possible for customers."
"And, by way of reminder for all customers, you can continue to shop using the Small Business badge to find products from small businesses in the UK, and at the same time, continue using AmazonSmile all year long so that while you shop, we donate to your chosen charity."
Prime Day Continues to Fuel Small Business Success
"As a games business we usually see our busiest sales period in the run up to Christmas but Prime Day has offered a fantastic boost in sales for us at a quieter time of year - just in time for families to play our games on their summer holidays! Sales were up more than 500% compared to a typical equivalent day, which makes a big difference to a small business like ours. At Gamely we're passionate about getting people playing our games as a way to spend more quality time laughing with their family and friends, and Prime Day 2022 has helped make that a reality!" Hazel Reynolds, Founder of Gamely Games
"Prime Day has been a well needed boost of our sales in a difficult economic climate. We increased our turnover by 30% over the last few days. Funky Soap has worked very hard to keep popular items in stock and we have been preparing for the last few weeks. Of course we also benefit from the Amazon advertising campaigns and the increased traffic to our store. Furthermore the "Small Business" Badge on our listings has helped to improve sales as customers know they can trust and support us as a small company. Overall we are very happy with the Prime Day Event and it has been a success and a rewarding experience."Anni Kriesche, Founder of Funky Soap Shop LTD
"The whole lead up to Prime day has been incredible for us - to have something to really shout about and get involved in as a small business. We're grateful to Amazon for doing so much to promote ethical, small businesses, and we've learned a lot along the way too. Prime Day itself is going super well – we're watching all the orders fly in, and we are excited to build on this positivity over the next 12 months." Ky Wright, Founder of Human Food. 
"Thanks to Amazon for shining a spotlight on small businesses. It was great to take part in the recent 'Small Business, Big Dreams' panel to explore the impact of social media on growing companies. We're excited to carry on the momentum with Amazon Prime Day and thrilled to be able to offer such a great deal to our new and existing customers alike: 20% off Supplement and Collagen Serum, 15% off Thickening Shampoo and Conditioner." Darcy Laceby, Absolute Collagen
Worldwide and U.S. shopping trends around Amazon's Prime Day event include:
Worldwide Prime Day Trends
Prime members worldwide purchased more than 100,000 items per minute during this year's Prime Day event.
Some of the best-selling categories worldwide this Prime Day were Amazon Devices, Consumer Electronics, and Home.
Prime members worldwide did the most shopping from 9am - 10am PT on Tuesday, 7/12 during the entire Prime Day event.
Since Prime Day shopping began on July 12, select Fire TV, Echo, and Blink devices were some of the best-selling items on Amazon worldwide.
Fire TV Stick with Alexa Voice Remote| HD streaming device was the most popular item purchased this Prime Day in the UK.
The best-selling categories, excluding Amazon devices, in the U.K. this Prime Day were Hardware, Skin Care, Makeup, and Spirits
Some of the best-selling products in the U.K., excluding Amazon devices, this Prime Day were Garnier Vitamin C Serum for Face , Finish Powerball Power All in 1, 110 Tablets, Rimmel Extra 3D Lash Volumising Mascara, Purina ONE Adult Dry Cat Food Chicken and Wholegrains, and Shark Cordless Stick Vacuum Cleaner
Some of this year's best-selling Amazon devices in the U.K. were Fire TV Stick with Alexa Voice Remote HD streaming device, Ring Video Doorbell by Amazon | Wireless Security Doorbell,Echo Dot (3rd Gen) - Smart speaker with Alexa, and Fire HD 8 Tablet, 8" HD display, 32 GB, Black - with Ads, designed for portable entertainment
UK Best Sellers by Category
Some of the top selling products in the UK in the below categories included:
Use AmazonSmile Every Day
AmazonSmile is the company's charity initiative which allows customers to support their chosen UK charity while shopping. Whether shopping online or by turning on AmazonSmile in the Amazon app, eligible purchases made with AmazonSmile generate 0.5% to a customer's chosen charity. Customers can learn how easy it is to shop with the Amazon app at smile.amazon.co.uk.
Two Ways to Use AmazonSmileIn any web browser:
Visit amazon.co.uk and sign in with your Amazon.co.uk details
Select your chosen charitable organisation to receive donations
Start generating donations every time you shop eligible items at smile.amazon.co.uk
Add a bookmark for amazon.co.uk
Open the app and find "AmazonSmile" in the main menu (☰) under "Settings"
Follow the on-screen instructions to choose your charity and turn on AmazonSmile in the Amazon Shopping App
Start generating donations automatically when you shop eligible items in the app!