Marie Curie celebrates 75th anniversary with yellow-inspired recipes for Summer 2023
As the weather continues to heat up it's the perfect time to bring some extra sunshine into your kitchen with yellow-themed recipes to give you an extra boost of happiness.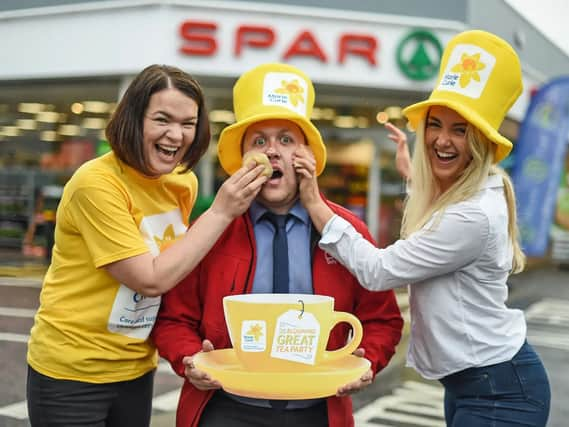 Often seen as the colour of sunshine and creating positive feelings - its cheerful yellow-hue is just one of the reasons end of life charity Marie Curie adopted the daffodil emblem in 1986 as its resilient, life-affirming symbol, with a bright and joyful colour.
To mark the SPAR partnership with Marie Curie, the community retailer and six leading grocery brands are donating £35,000 to the charity while launching its Go Yellow campaign in stores across the country. By purchasing a selection of products from 20th July to 9th August, including Kellogg's Crunchy Nut Cereal and Lipton Peach Ice Tea, shoppers will help to give back to Marie Curie as part of the initiative. Just look in SPAR stores across the country for the Go Yellow Every Pack, Gives Back signs.
Founded in 1948, Marie Curie has been there for the past 75 years for millions of people affected by terminal illness and those dealing with dying, death, and bereavement.
Partnering with with the organisation since 2017, SPAR team members and customers alike across the United Kingdom have given their time and money generously through a whole raft of fundraising initiatives and product donations, to raise nearly £3 million to date.
Thanks to the fundraising efforts from SPAR stores around the UK, over 125,000 hours of nursing care where patients and families have been expert care and support has been granted thanks to the stores and customers' incredible generosity.
So, if you want to bring some yellow into your cooking, SPAR has put together some delicious dishes to make you smile this summer:
LEMON DRIZZLE CAKE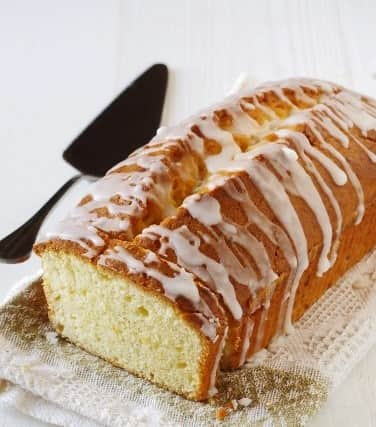 A Great British favourite, this cake is perfect for a summery sweet treat, bringing a refreshing taste of sunshine to your teatime.
Ingredients:
450g granulated sugar
5 1/2 tsp baking powder
2 1/2 lemons' juice and zest (finely grated)
225g butter, softened, more for greasing baking pan
1 pinch salt
4 large 3ggs
275g all-purpose flour
METHOD:
Grease and line your load pan with parchment paper.
Set your oven temperature to 160 degrees C and let it preheat.
Mixt he baking powder, lemon zest, flour, and salt in a medium bowl.
In the bowl, beat together the butter and 1/2 of the sugar for three minutes, or until light and fluffy. After adding each egg until thoroughly mixed, add the milk and beat again, scraping down the bowl's edges as required (the mixture will appear curdles, but that's okay). After incorporating the flour mixture, pour the batter into the prepared loaf pan and flatten the top.
Bake for about 40 minutes, or until a wooden skewer/fork comes out clean when inserted in the middle of the cake and the topping is golden brown and springy.
After 10 minutes of cooling, carefully pull the cake of the pan using the paper overhang. Remove the parchment paper. Move the cake to a wire rack and let it cook completely.
Add the remaining sugar to a small bowl. Add enough lemon juice to form a runny paste.
Pour evenly over the cake, then let it soak in. Cut into slices after letting cool.
MEDITERRANEAN LEMON CHICKEN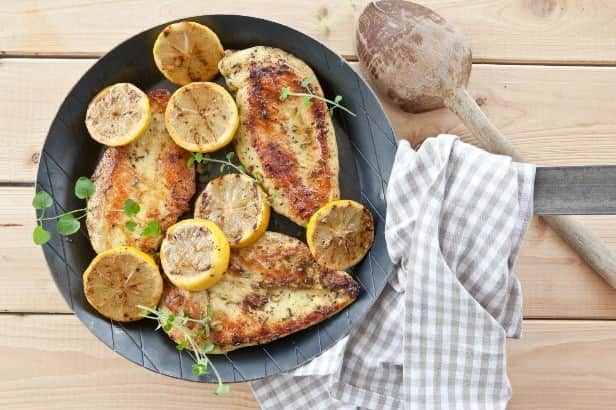 Bringing sunshine and zest to any dinner table, this beautiful summer supper delivers the flavours of the Med to your family in a simple one pot dish!
Ingredients:
1 lemon
2 tsp dried oregano
3 cloves garlic, chopped
1 tbsp olive oil
1/4 tsp salt
1/4 tsp black pepper
6 chicken legs or breasts
METHOD:
Preheat the oven 220°C.
In a medium baking dish, grate the zest of half a lemon and squeeze out all the juice and combine both. Add the oregano, garlic, oil, salt and pepper. Stir until blended.
Remove skin from chicken and discard. Coat the chicken with the lemon mixture and place in the baking dish (bone side up if using legs.) Cover with foil and bake for 20 minutes. Turn chicken over and baste with juices.
Reduce the temperature to 200°C, uncover and cook for a further 30 minutes, basting with the juices every 10 minutes. Serve with the juices in the roasting tin.
SALMON AND BROCCOLI FRITTATA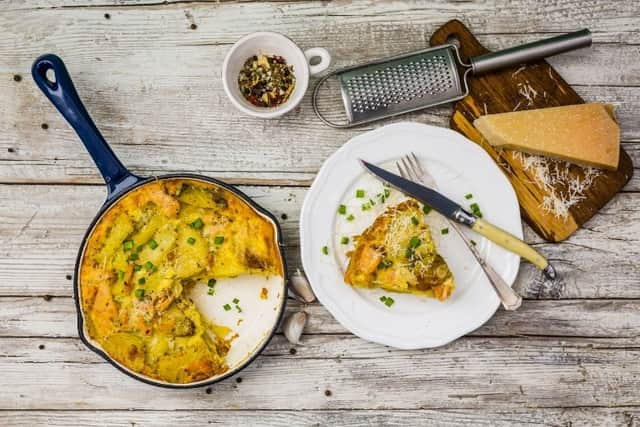 Rich in Omega 3 and high in protein, this beautiful Italian-inspired summer dish will take centre stage at any summer garden party or celebration lunch!
Ingredients:
1 tbsp fresh dill, chopped
100g broccoli, trimmed
25g smoked salmon, chopped
1 tsp olive oil
Salt and freshly ground black pepper, to taste
METHOD:
Cook broccoli for a few minutes in boiling water, until tender. Once done, drain well in a colander and rinse in cold tap water. Dragin again.
Beat eggs in a separate bowl along with seasoning.
Preheat oil in a pan over medium heat. Add in broccoli and sauté for 2 minutes.
Pour in beaten eggs and cook until the base is set, for 3-4 minutes.
Scatter chopped dill and salmon over frittata and continue cooking under a hot grill for 2-3 minutes.
Lily Whitlam, Senior Corporate Partnerships Manager, at Marie Curie said: "SPAR isn't just a partnership that raises money, although we are really grateful for this amazing donation to celebrate our anniversary! SPAR has integrated partnership initiatives across its entire organisation to raise money for the vital work of Marie Curie. It's important to also acknowledge SPAR's loyal customers who make it all possible. We can't thank them enough for continuing to donate generously to Marie Curie and supporting all the fundraising initiatives. Thanks to SPAR stores and their customers, Marie Curie has been able to give people at the end of life and their loved ones the care and support they really need."
Other activities include hospice donations where SPAR wholesalers regularly donate care items to Marie Curie's nine hospices. Stock drives have also been run to keep clothes and other items flowing to Marie Curie charity shops.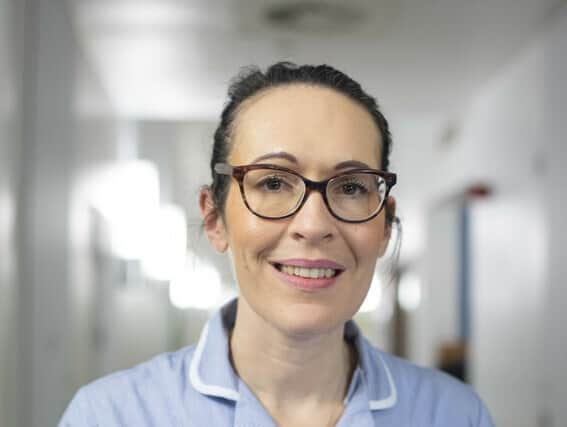 Louise Hoste, SPAR UK Managing Director, said: "SPAR has a long tradition of supporting good causes and giving back to communities in which our stores serve. Our partnership represents our collective commitment to helping Marie Curie Nurses provide the care they need to give to people living with a terminal illness.
"I would like to thank all our colleagues around the UK for their fundraising efforts. Their commitment and support for Marie Curie has been exceptional. We are proud to continue to do everything we can to support Marie Curie in the coming year."
Some of the key fundraising highlights in support of Marie Curie's campaigns include the annual Great Daffodil Appeal, the Blooming Great Tea Party and product donations through in-store promotions. Customers have also been able to contribute to the effort through their shopping choices by adding Marie Curie fresh daffodils or Christmas sandwiches to their baskets in store - donating on their behalf.