GetYourGuide unlocks four new 'Originals by GetYourGuide' experiences for travellers
This summer, leading online travel booking platform GetYourGuide will launch four new 'Originals by GetYourGuide' — curated, one-of-a-kind experiences exclusively available on the platform — that will respectfully immerse travellers in Kyoto's rich culture and well-known traditions, offering unique access to never-before-seen locations.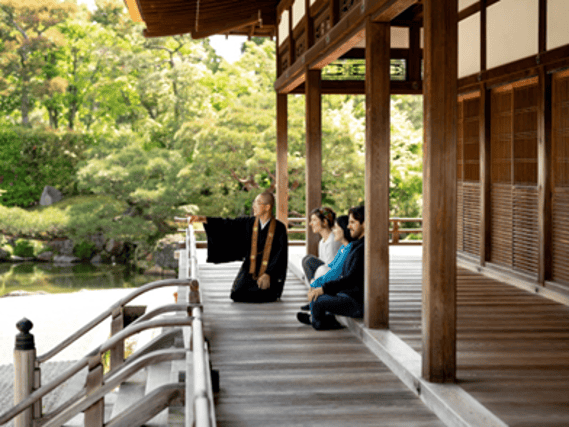 Created in collaboration with the Kyoto City Tourism Association (DMO Kyoto), GetYourGuide will open centuries-old doors, allowing travellers to appreciate the local heritage of the city and dive deep into Japanese culture at a time when travel to Asia-Pacific destinations is expected to rise by 94%.
"After reopening to the world late last year, travellers are once again eager for a glimpse of Japan's history and traditions, and Kyoto, which has one of the largest collections of UNESCO World Heritage Sites, is at the top of their list," said Jean-Gabriel Duveau, VP of Brand at GetYourGuide. "Many of Japan's culturally significant sites are hard to access — or even off-limits to visitors — until now. Our newest Originals by GetYourGuide will help travellers discover Kyoto's sacred traditions and rich culture through immersive experiences that take them off the beaten path."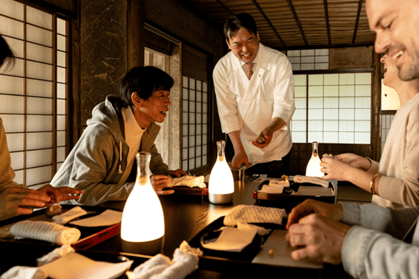 GetYourGuide's four new, bucket-list-worthy experiences in Kyoto include
Commissioned by the imperial family, Ninna-Ji Temple in western Kyoto houses one of the longest-standing temple buildings and is recognized as safeguarding some of the best examples of Japan's temple craftsmanship. In this once-in-a-lifetime experience, travellers will unlock the gates to the Ninna-Ji's imperial and spiritual history before it opens to the public. A resident monk will guide them through the halls, including areas usually closed to the public, until they arrive at Ninna-Ji's private tea house where they will learn how to make traditional Japanese confections known as wagashi and enjoy a traditional tea ceremony. Travellers will prepare these delicacies instructed by a wagashi chef who has been recognized as one of the best by the Japanese government.
Kyoto, the former imperial capital, is the birthplace of geiko (Kyoto's geisha) culture, training female performance artists to entertain guests at teahouses and social events by singing, dancing, performing music, hosting tea ceremonies, and serving food and drinks. In an extraordinary opportunity to learn from and interact with a maiko — a geiko apprentice — travellers will be guided through the historic Gion district, Kyoto's famous geiko neighbourhood, by a knowledgeable local guide. They will learn about the traditional customs and practices of maiko and geiko, then witness an authentic maiko performance inside a teahouse, get to play maiko games and ask questions directly from the apprentice — an opportunity that is rarely granted to the public.
Travellers will venture to the beautiful, remote village of Ohara nestled in the mountains of northern Kyoto, where visitors to Kyoto rarely stray and a prominent Noh family resides. In a guided tour of the village, they will learn about Noh, an ancient performing art combining dance and theatre that is still practised today. Permitted inside a Noh Master's studio, travellers will see his costumes and centuries-old masks close-up, and witness a private performance in his home. At the pinnacle of this experience, participants will be allowed to try Noh themselves — a rare event since traditionally, only Noh families may practise this art form.
Zen gardens and temples have long been a focal point for visitors to Kyoto and are the lifeblood of the city. In this exclusive experience, travellers will have a rare opportunity to experience the daily life of a Zen monk and gain insight into the history and practices of the temple as they enter the Jōju-ji Temple, a hidden gem known locally for its spectacular summer maple foliage. Here, they will learn about the history of Zen and its impact on Japanese culture, then experience a traditional Zen meditation with the temple's resident monk and get a glimpse into how this ancient wisdom lives on today. The exclusive visit will conclude with a lunch of Shojin, the traditional vegetarian fare of Zen Buddhist monks.
To book a visit to any of the four Kyoto Originals, please visit the GetYourGuide website. Reservations are available on a first come, first served basis on select dates through November 2023.
To learn more about upcoming Originals by GetYourGuide and discover other unforgettable experiences around the world, please visit www.getyourguide.com.