Former Boots UK Head Of Pharmacy Is The Latest Signature Appointment To The Alitam Executive Board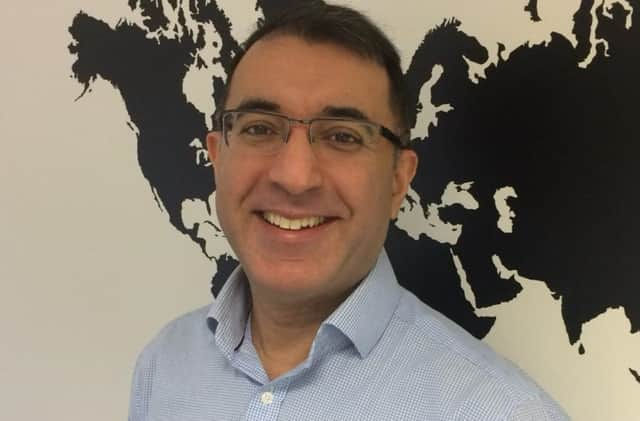 Jamal Butt, former Head of Pharmacy and Head of Healthcare solutions UK at Boots UK, joins the executive board of visionary 100-plus pharmacy store consolidation Alitam. Alongside a team of revered industry veterans, he will help realise Alitam founder and CEO Feisal Nahaboo's ambitious multi-billion-pound plan to establish a chain of Super Pharmacies across the UK and Ireland—and transform the face of healthcare.  
Pharmacy group Alitam's visionary plan to launch a chain of 'Super Pharmacies' and transform the face of healthcare is one step closer to reaching the High Street with the appointment of industry veteran Jamal Butt to the executive board. 
Butt, the former Head of Pharmacy and Head of Healthcare solutions UK at Boots UK, joins Alitam as a non-executive director, where he will support Alitam founder and CEO Feisal Nahaboo in finalising plans for the project management of Alitam Super Pharmacies across the UK and Ireland regions.  
Entrepreneur Nahaboo's innovative approach will see gigantic medical hypermarkets on the High Street within a decade, consisting of over 20 different types of medical specialists—with pharmacists being the main hub and first port of call. 
By tapping into the vast experience and capabilities of pharmacists to offer more GP-type services, Alitam is establishing the world's first truly preventative healthcare system. 
This will help relieve the pressure on an overburdened NHS and provide patients with more choice and better health outcomes.   
Butt is said to be the "ideal appointment" to realise this bold multi-billion-pound 'Pharmacy of the Future' concept, being well-respected in the pharmacy sector for helping pioneer a number of innovative service solutions and new patient care models.  
He served on Boots UK's Pharmacy Leadership Board, part of Walgreens Boots Alliance—the world's largest global pharmacy led health and wellbeing enterprise—from 2010-15, during which time he helped design and develop a number of new integrated pharmacy led services within both the NHS primary (hospitals) and secondary (GP practices) care sectors. 
Also while at Boots UK, as Head of Healthcare Solutions, Butt was instrumental in developing new Boots store health centres across the nation delivering a range of services such as GP and dental practices, nurse-led clinics, screening services and diagnostics, hearing care and laser eye surgery. 
Under his charge, he built a team of 80 staff from scratch and grew the business stream to more than £200million within two years.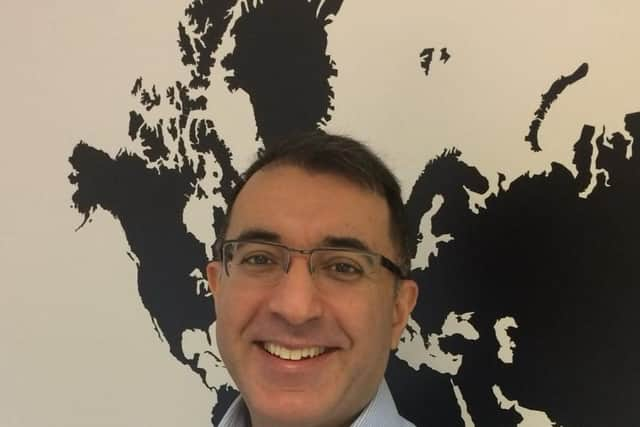 In addition to this, Butt has held a number of senior operational roles at regional and divisional level, leading thousands of pharmacies across the UK—directing the strategy and commercial growth plans, driving improved efficiencies, enhancing the patient experience and increasing prescription market share. 
He has also headed up the UK Healthcare services and Business Development Team at Lloyds Pharmacy UK, which supports the creation of innovative NHS integrated services across primary, secondary and social care.  
Speaking about his appointment to the Alitam board, Butt said: "I am delighted to be joining such a forward-thinking board, dedicated to making a real difference to people's lives.  
"Feisal's pioneering vision and personal energy is infectious, and it's really exciting to support the team to deliver the Pharmacy of the Future and set a new benchmark in the industry." 
Alitam Founder and CEO Feisal Nahaboo said: "Jamal has unique experience in the pharmacy sector, having led future service models in both of the largest chains in the UK and managing budgets in excess of £1billion. 
"Having him on board with Alitam will help turbo charge our plans." 
ALITAM'S EXECUTIVE DREAM TEAM
Butt is the latest in a string of recent executive appointments to Alitam masterminded by Nahaboo to deliver his 100-plus pharmacy group Pharmacy of the Future concept and build a robust preventative healthcare model underpinned by the expertise of pharmacists.  
All executive directors are considered to be pioneers in their field, comprising top strategists, entrepreneurs, pharmacists, politicians and financiers.  
They are said to share the "drive to work collectively, as one body with one vision" to deliver easily accessible, affordable healthcare  which will encompass a wide range of clinical services typically provided by GPs such as ear irrigation, vaccinations, weight management, diabetes checks, minor ailments clinics and much more. 
Their unveiling comes as Alitam gears up for a significant influx of private equity investment that will help facilitate Nahaboo's ambitious plans. 
He added: "An extraordinary, revolutionary healthcare movement such as Alitam requires extraordinary people to be at the helm.  
"That is why I have handpicked leaders in their field, exhaustively detailing to each the breadth and depth of my vision for Alitam, and for pharmacy as a whole. Together, they constitute a formidable array of talent." 
Alitam's executive team is being led by Chairman Sir Ken Olisa, Lord Lieutenant of London (the Queen's representative in the capital) and a leading light in the worlds of business and philanthropy, for which he earnt a knighthood in 2018.  
As Director of Reuters he made history by becoming the first British-born black man to serve as a director of a FTSE100 company and, in 2016, he took the top position in the Powerlist's roster of the UK's most influential black people.  
Until recently, he served as a non-executive board member of Huawei but resigned over a matter of principle regarding Russia's invasion of Ukraine. 
Serving as Deputy Chairman is renowned businessman, politician and community organiser Dhruv Patel OBE, who is  widely tipped to be a leading political figure in the near future. 
Formerly Governor of East London NHS Foundation Trust (ELFT) from 2014 to 2017, during a time in which the Trust achieved an 'Outstanding' rating from the Care Quality Commission (CQC), he currently sits on the Property Committee (circa £300m in real estate assets) of the Clothworkers Livery Company.  
Within Alitam, he is heading up the Next Gen technology roll-out across all pharmacy stores.  
Alitam's MD is Zac Brech, the former MD of Credit Suisse. Having previously managed the complex and high-profile merger of Alliance Unichem and Boots, he is said to bring great insight and know-how regarding M&A deals in the world of pharmacy. 
Brech is working on the financial modelling of the ambitious 100+ pharmacy roll-up programme, which represents Nahaboo's second Overnight Multiple Merger Model (OMMM)—a revolutionary new way of consolidating large numbers of individual companies in record time to drive up standards and profits in saturated industries such as pharmacy and accountancy. 
Nahaboo's first OMMM, leading accountancy firm Xeinadin, saw him merge 122 independent accountancy firms in just 256 working days. According to the Irish Times, Xeinadin went on to post revenues in May 2020 of £110.3million, and earnings before interest tax depreciation and amortisation (asset repayments) of £39.9million—a figure far higher than that typically seen in the sector and representative of a growth rate which typically takes 50-100 years to achieve.  
Brech is also tasked with the financial modelling of organic growth for individual pharmacies, as Alitam seeks to integrate innovative service lines.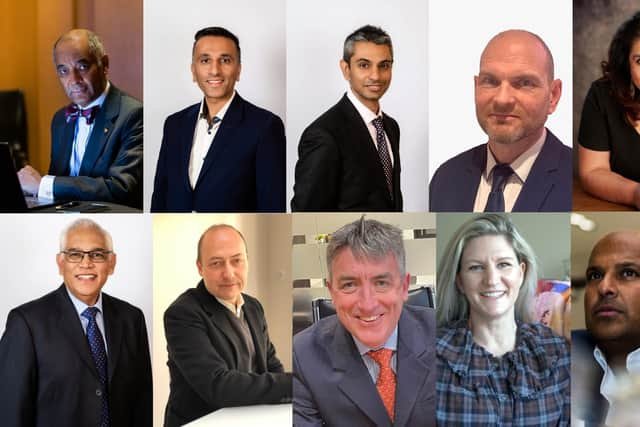 A fellow Credit Suisse alumnus on the Alitam board is Antony Isaacs, one of the city's foremost movers and shakers. 
Serving as a non-executive director (subject to contract), his knowledge of Equity Capital Markets (ECM) is "second to none", having established ECM divisions for a number of high-profile banks such as Credit Suisse and HSBC Global bank.  
With three decades of experience in the city, Isaacs brings the knowledge and expertise to guide Alitam in seeking high-level investment, and in achieving the goal of acquiring over 100 further stores in the next two years. 
He will also be instrumental in raising funds for the roll-out of Super Pharmacies at key locations in the UK and Ireland. 
Alitam's Chief Operating Officer is Bharti Patel, the former Avicenna Group Executive Director who has a strong track record of creating value for major UK, European and global organisations within the healthcare sector.  
She is overseeing the integration of new pharmacies to the Alitam Group, achieving cost efficiencies and improving profit margins.  
She is also working closely with Nahaboo in building the Super Pharmacy preventative healthcare network: identifying reputable suppliers of services, negotiating terms and helping the board, and all Alitam pharmacies, implement these services. 
Alice Hare, the former Head of Operations at Well Pharmacy, is Alitam's Head of Services Mobilisation. 
Coming from the UK's third largest pharmacy chain with more than 760 stores, and with a wealth of experience in omnichannel—and futuristic—patient care, Hare's proven acumen for establishing new and innovative operating models will be a boon in helping deliver Alitam's pharmacy led preventative healthcare model. 
Alitam's Head of UK Pharmacies is Harry Johal, a highly experienced pharmacist and currently an equity director in the largest UK pharmacy group within Alitam.  
Possessing both strong operational experience and a thorough understanding of the sector's professional services side, he working to support and guide all the UK pharmacies within Alitam to co-ordinate and integrate. 
Head of Ireland pharmacies is Ray McSharry, who runs the largest pharmacy group in the West of Ireland and brings "formidable experience and deep insights" to the board. 
Prakash Patel, meanwhile, is serving as Alitam's Operations Director. With a formidable reputation among pharmacists for his tireless work on various industry boards, and a leading advocate for greater support for pharmacies in the face of regulatory change, he assists Alitam in reducing costs, increasing economies of scale, and facilitating the group's expansion across the UK. 
Finally, there is Nahaboo himself, who is Alitam's CEO. His role is largely focussed around tasks such as steering the group strategy, implementing new product and service lines, driving cost efficiencies and new income streams, and heading up the M&A team. 
He said: "Together with my illustrious team, we will create the visionary High Street pharmacy Alitam, transforming the face of healthcare across the UK and Ireland. 
"As a result, patients will have more choice, more lives will be saved, rates of infection will be lowered, clinical issues will be spotted early on and treated efficiently, secondary care services will be protected, and there will be a great reduction in the suffering caused by physical and mental problem. 
"This is the mission I hold in my heart at all times as CEO of this inspiring company."