Candy Crush Saga collaborates with big stars to launch new creator fund to bring new 'funtasies' to life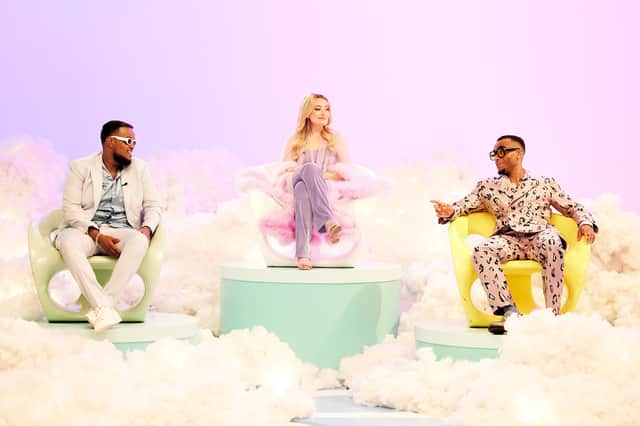 ● Ahead of its 10 year anniversary, Candy Crush Saga has partnered up with Bimini, Amelia Dimoldenberg, Chunkz and Munya Chawawa to launch its first ever 'Candy Cave', a creative concept that enables up-and-coming faces from social media to bring their ultimate Candy Crush Saga 'funtasies' to life
● New research shows 1 in 5 18-24-year-olds believe that Content Creator (22%) will be the most popular job with Robotics Engineer (20%) and Online Teacher (19%) named the top three most popular jobs to dominate in 2032
● Futurologist Tom Cheesewright comments on the current and future job market and thesubsequent impact of the increased opportunities in gaming, tech and social media
London, 6th October 2022 – Today, King, makers of hit mobile game Candy Crush Saga, marked the launch of Candy Cave - a new creator fund that enables content creators to bring their ultimate 'funtasies' to life. This comes off the back of new research conducted by King that looks to highlight the importance of creativity and innovation, as more and more people are turning to side hustles and less traditional industries such as social media and content creation as viable career paths.
Hosted by the iconic drag superstar Bimini and judged by social media stars including Chicken Shop Date host Amelia Dimoldenberg; comedian Munya Chawawa; and YouTuber Chunkz, Candy Cave showcases six exciting creator pitches. Creations include baker and TV personality Selasi's game-inspired, edible 'Cup Cake' and actor Hannah Lowther's Candy Crush Saga themed musical. At the end of the show, the six content creators are then challenged to bring these 'funtasies' to life, with the results being revealed on their own channels the following week.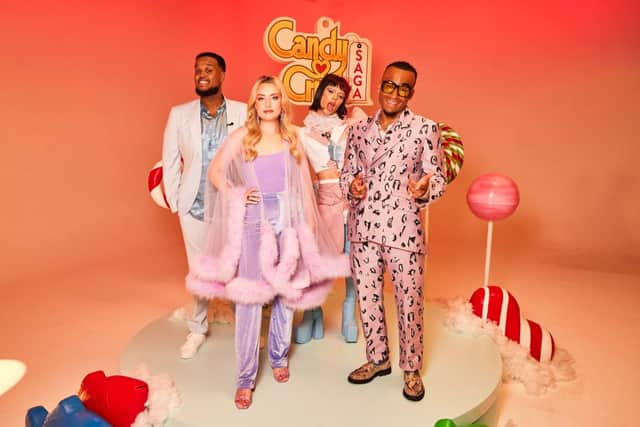 The research, which was commissioned as part of Candy Crush Saga's 10th anniversary celebrations, found that one in five young people aged 18-to-24 years old predict social media content creator (22%) will be one of the most popular jobs in the next 10 years, closely followed by a Robotics Engineer (20%) and a Cyber Security Expert (17%). And, with the job market continuing to evolve due to technological innovations, it's no surprise that the younger generation are predicting popularity in more specialised roles within the next decade.
Applied Futurologist Tom Cheesewright adds that industry roles in the next 10 years could include Content Navigator*, Metaverse Designers** and Climate Mitigation Worker*** -- roles connecting directly with the expected societal changes and new technological advances we'll see in 2032.
As well as changes in popularity of certain industries and roles, the research also highlights people's willingness to look at different career paths in pursuit of their dream job, with a quarter (25%) of people aged between 18-24 saying they would be motivated to change their career path now. This is not just an attitude held by those early on in their career either, with 1 in 5 (17%) people aged between 45-54 stating they would also now change their career to work in a job of their dreams. Additionally, one in two Brits agree there is more opportunity nowadays to achieve their dream job compared to when they were growing up.
Candy Cave judge, Amelia Dimoldenberg, Host of Chicken Shop Date has given advice on how to obtain your dream job, particularly budding content creators, stating: "For the next generation who are looking to get into content creation, my advice would be to stay consistent! I have been developing and building my content for 10 years, it doesn't happen overnight however perseverance and commitment will help you to stay focused. Also, get your friends involved; that's what I did - they may have loads of skills you never knew they had which can help you in the long-run and inspire you to achieve your content creator dream role."
Fernanda Romano, Chief Marketing Officer at King states: "Creativity is at the heart of what we do at King. By applying imagination to technology, we stay firm on our path to making the world playful. During the last 10 years, the team at Candy Crush Saga has worked hard to bring fresh new experiences to a game that entertains millions of players every day and will continue to do so for the next decade and beyond.
This research highlights the important changes happening within the job market due to innovations in technology. The survey reveals interesting insights into how Gen Z's consume media. They see content creators as celebrities, with a third (34%) of 18–24 year olds admitting that influencers and celebrities inspire them to be successful. The Candy Cave concept was inspired by popular content creators who have followed their own dreams to build careers driven by social media."
To watch the Candy Cave video, visit the Candy Crush Saga's YouTube Channel here:https://www.youtube.com/user/CandyCrushOfficial. Candy Crush Saga is available to download and play for free on iOS and Android. More information is available at http://www.candycrushsaga.com.