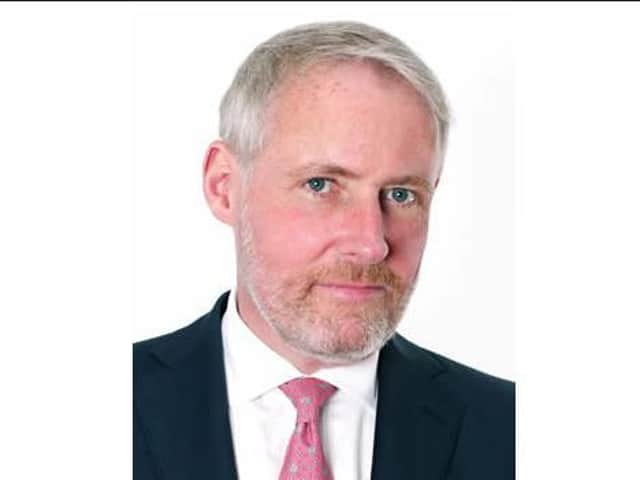 Andrew M. Smith, Chair of Buckinghamshire Local Enterprise Partnership
The four projects to benefit from this funding, which were approved by the Bucks LEP Board on July 17th, are:
-The Westcott Disruptive Innovative Space Centre (DISC) (£2m funding)
-National Film & TV School site expansion (£2.99m funding)
-Centre for Artificial Intelligence and iHub Incubation and Innovation at the University of Buckingham (£2m funding)
-The Rural Broadband Programme - Remote Access Rapid Expansion (£710k funding).
The money will be used at the University of Buckingham for their Centre for Artificial Intelligence, Innovation and Incubation Hub which is addressing the need to look at academic application and ethical research in the use of Artificial Intelligence.
At Westcott, The DISC project fulfils a requirement for companies entering the UK Space sector who want to access specialist equipment and facilities without the heavy cost of ownership.
DISC lowers the entry barrier to market and creates a level playing field for UK-based companies who want to create new products, applications, or services.
This project will provide capabilities in a new facility on the Westcott Venture Park, supporting the growth of the space cluster in Propulsion, 5G and Drones.
The funding for University of Buckingham will help with the provision of an Incubation Hub (iHub) centred around the deployment of Artificial Intelligence involving working closely alongside established business clusters in other fields.
Andrew M. Smith, Chair of Buckinghamshire Local Enterprise Partnership, said:
"We are delighted the announce that Bucks LEP has been allocated £7.7m as part of Government's Getting Building Fund, which will fast-track investment in local projects to accelerate economic growth.
"I am delighted by the speed at which our call for 'shovel-ready' projects in Buckinghamshire brought forward a number of high-calibre schemes with the capacity to kick-start growth in the county. This is testament to Buckinghamshire's resilience and agility."
Down in Beconsfield, Lord David Puttnam, the President of the National Film and TV School (NFTS), welcomed the investment which will help secure its long-term growth ambitions at its Beaconsfield site.
He said: "This investment will be essential in helping the world leading National Film and TV School grow and support the next generation of iconic film-makers and creative talent.
"The NFTS is one of our genuinely world-class creative sector organisations, and the proposed expansion will ensure it continues to provide an unrivalled film education to students from all around the world, and enhance the U.K.'s reputation for filmmaking from our Buckinghamshire headquarters."