Could this spicy boost help Aylesbury Vale dogs live longer?
Nutritionist reveals how this simple recipe could help dogs in Aylesbury Vale to live longer
Watch more of our videos on Shots! 
and live on Freeview channel 276
Visit Shots! now
Nutritionist reveals how this simple recipe could help dogs in Aylesbury Vale to live longer
A nutritionist has revealed a simple recipe which when added to your dog's food can help them live longer and slow down the aging process.
Canine nutritionist Francesca Ford, who teaches at the Bone Idol Academy, says that if you feed your dog a simple paste created using turmeric and black pepper your dog may be able to enjoy a healthy life for longer.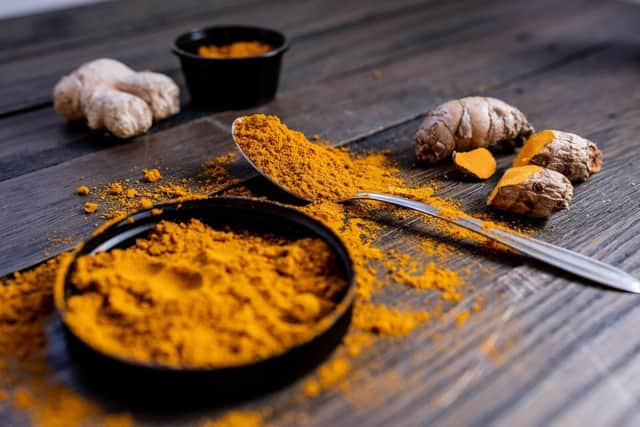 Turmeric is an accent spice that comes from the root of curcuma longa. Unlike a lot of herbal remedies turmeric comes with scientific backing and has been used in clinical studies.
There are a large number of studies outlining the benefits of turmeric for arthritis because of this it's believed that turmeric can also help dogs with arthritis.
When prepared correctly, turmeric is a powerful anti-inflammatory due to the chemical it contains, curcumin. Due to being totally natural turmeric is also a lot kinder than many common medicines prescribed.
Along with this turmeric is also a powerful antioxidant that can increase longevity and help slowdown the aging process.
Francesca said: "You may have seen in your local trendy coffee shop that they sell turmeric lattes. Along with looking fancy with their bright orange colour they also come along with a list of health benefits. So, do these benefits transfer over to our dogs?
"Raw turmeric is not bioavailable for dogs to absorb into their body. Cooking in an oil and adding black pepper is the best way for the dog to be able to gain all the nutritional benefits from it.
"There are lots of great turmeric treats and supplements on the market for dogs. Alternatively, you can create your own 'Golden Paste'. This is easy to make and can be stored in your fridge for two to three weeks. You can also store in silicone moulds in the freezer and pop them out one at a time. "
Golden paste recipe:• 60g turmeric powder• 250ml of water• 70ml of coconut oil (raw, unrefined) or linseed oil or extra virgin olive oil• 2-3 teaspoons of freshly cracked black pepper1. In a saucepan add the water along with the turmeric powder2. Mix together and bring to a boil3. Lower the heat and keep mixing until you have a thick paste4. Leave to cool for 10 mins before adding the final ingredients5. Add in the cracked black pepper along with the oil and mix thoroughly6. Store in a jar with a lid for up to 3 weeks in the fridge
Francesca added: "As with any supplements turmeric should be added to the diet in small doses with the amount being increased slowly.
"As a guide, start with a quarter of a teaspoon per 5kg of body weight. One last thing to note is that turmeric is a warming spice. Due to this it may not be suitable for dogs who always seem hot and seek out cold places to lay."