Bike & Boot Peak District review: Explore the great outdoors with a dog-friendly stay in new Derbyshire hotel
'Everyone's welcome, including your dogs' - that's the message from one of the Derbyshire Peak District's newest hotels, where four-legged guests are a cute and common sight.
Watch more of our videos on Shots! 
and live on Freeview channel 276
Visit Shots! now
People familiar with the Bike & Boot Hotel concept may have visited its sister accommodation in Scarborough, which over the past few years has proved a popular haunt for lovers of the great outdoors, from adventurous dog owners and hikers to cyclists and surfers alike.
There's no seaside in Derbyshire of course, but the rolling hills, picturesque surroundings and constant influx of rural tourists make Hope Valley in the Peak District an ideal spot for the hotel's latest venture.
Arriving late afternoon for an overnight stay with our excited greyhound Jojo, my wife and I had one thing on our minds and that was to take advantage of one of the much talked-about Bike & Boot perks, a complimentary coffee and cake in the comfortable lounge decked out with cycling and walking paraphernalia.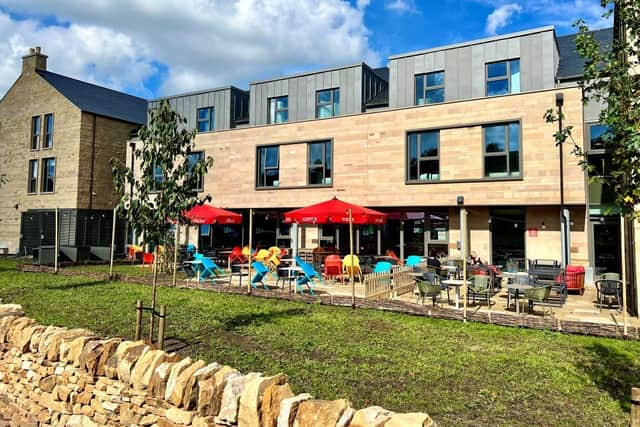 In fact, the hotel's whole interior takes on the 'outdoorsy' theme, and with walls adorning giant maps of Derbyshire and featuring historical pictures of local landmarks, you are in no doubt as to where you are in the world.
Our room, a medium double, was the perfect size for three, and with a ready-made dog bed in place along with complimentary giraffe toy, Jojo was completely in her element.
Us humans didn't miss out either, with the super king-size bed looking more than inviting alongside other amenities including an ensuite shower room, Bike & Boot-branded toiletries, a minibar, coffee machine and the welcoming addition of free bottled water and fresh milk.
Observing the hotel exterior you get a sense of its newness, with the 'now open' flag proudly flapping away since its doors opened in September. Bypassers can't miss the impressive building as it sits off one of the main Peak District thoroughfares - the A6187 - which runs parallel to the River Noe.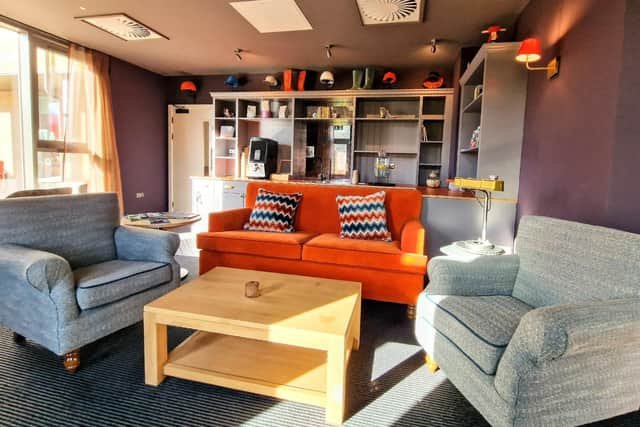 With not long before dinner, we decided to walk off the coffee and cake with a short stroll to suss out the local footpaths, happy to discover a choice of off-road routes in both directions towards the character-filled villages of Hathersage and Castleton.
Of course, there are many more walking routes nearby, but a dog-friendly jaunt across the fields would be just the tonic for the following day's activities, weather permitting.
Dinner itself was enjoyed in the hotel's bright and bustling Bareca restaurant, where a menu of Mediterranean classics more than whet our appetites thanks to the wide-ranging choice of mouthwatering grill, seafood, burger and pasta dishes.
With Jojo curled up on a blanket beside us and other well-behaved dogs following suit underneath their respective tables, we were able to relax and soak up the atmosphere with a bottle of red while munching our way through our delicious burger choices.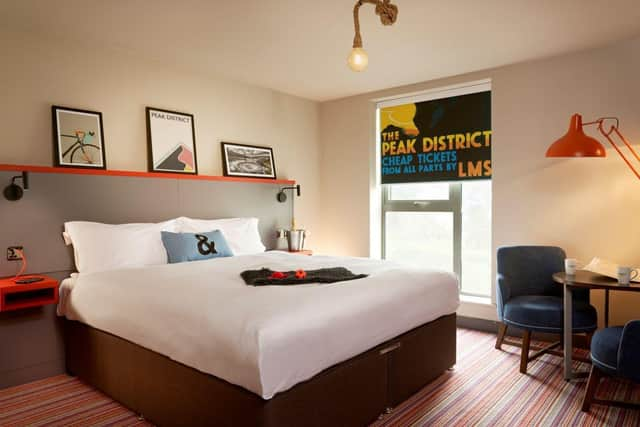 At certain times of the day guests can enjoy the hotel's in-house cinema - The Film Club - where a featured flick can be enjoyed for free - and while the horror movie on offer might have been apt for the build-up to Halloween, we instead opted to retreat to the lounge for a night of cards and conversation.
After a peaceful night's sleep we were happy to see the sun appear next morning, with the continental breakfast serving plenty of 'fuel-up' foods for our calorie-burning day of walking, from eggs, porridge and pancakes to croissants, streaky bacon and fresh fruit delights.
We decided to head west to Castleton, setting off along the main road to pick up a river trail showcasing the best of the Peak District's natural beauty and wildlife. And with the unmissable Hope Cement Works towering in the distance, it reminded us not only of the area's thriving industry, but also that we were gladly heading in the right direction.
The only issue encountered was negotiating some old and 'not so greyhound-friendly' stiles, but a combination of strength and teamwork managed to help us avoid the shameful fate of turning back.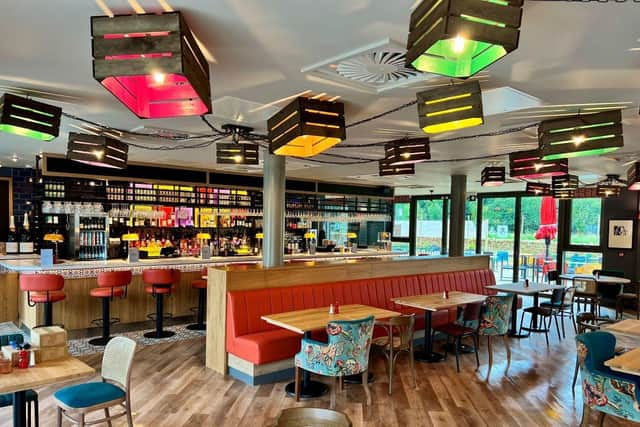 Known for its show caves, history and variety of shops, it was Castleton's retail outlets of the thirst-quenching kind that appealed most, with refreshing cold brews enjoyed at Ye Olde Cheshire Cheese Inn, a dog-walkers paradise, and The Swiss Tap, which is part of the Swiss House B&B.
They proved to be timely pit stops as a heavy rain shower ensued, but the adverse weather soon passed and we were off on our merry way, safe in the knowledge that the familiarity of an out-and-back route would see us home before dark.
Back at the Bike & Boot there was only one thing left to do which was to bath our previously white-furred pooch in the hotel's 'Wadobi' which had all the washing and drying facilities required to spruce up our mud-soaked four-legged friend.
It probably wasn't Jojo's most enjoyable part of the weekend, or ours considering how wet we were 'post-shake', but we had so much fun we can all safely say that we'll definitely be Bike & Boot-ing again in the future.
For the best prices visit the Bike & Boot website, with more special offers and discounts available by signing up to Bike & Bootees.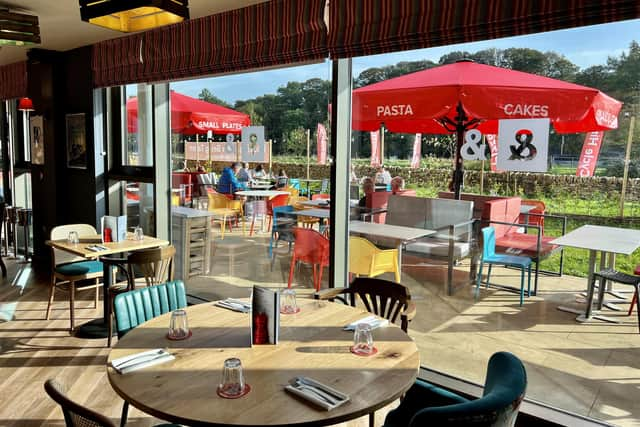 Something for the Weekend – a two or three-night weekend stay, with 50 per cent off the cheapest night (includes breakfast)
Autumn Picnic deal – stay two nights and get a breakfast and takeaway picnic included
Kids Stay Free - until 3rd November 2023 (Sunday–Friday stays)
All offers can be found here.