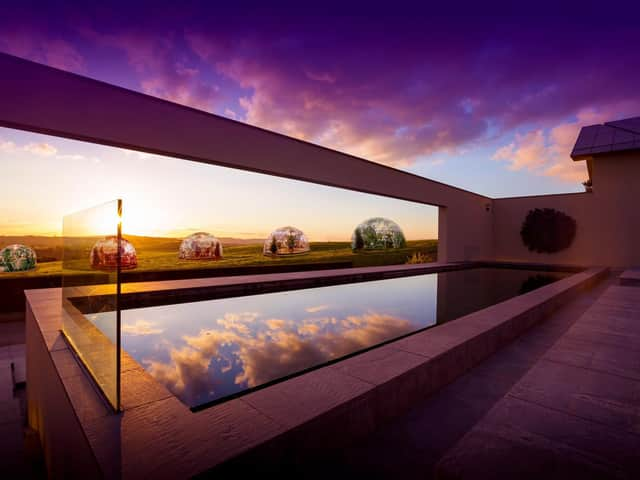 Wow, this looks special
Never before have the grounds to Windmill Hill, Waddesdon been opened to the public.
The Manor are hoping to provide diners with a 'bespoke and award-winning' dining experience with 'spectacular views'.
A statement from Waddesdon said: "Windmill Hill continues the grand tradition of Rothschild architectural patronage in the Vale of Aylesbury
"In the 1870s, it was the surrounding landscape that first drew Ferdinand de Rothschild to Waddesdon.
"Newly launched with Dining Domes by Eventist Group you can now mingle between the cutting-edge art and architecture as you arrive, then take your seats to dine high on the hill overlooking the Vale of Aylesbury, in outdoor COVID-safe luxury.
"This is a once in a lifetime opportunity to dine in a location which has never been open to guests before, enjoying fresh seasonal menus paired with delicious cocktails and wines."
Lunch, afternoon tea and dinner sittings are available from 20 May until 13 June including bank holidays.
What do you think of this?