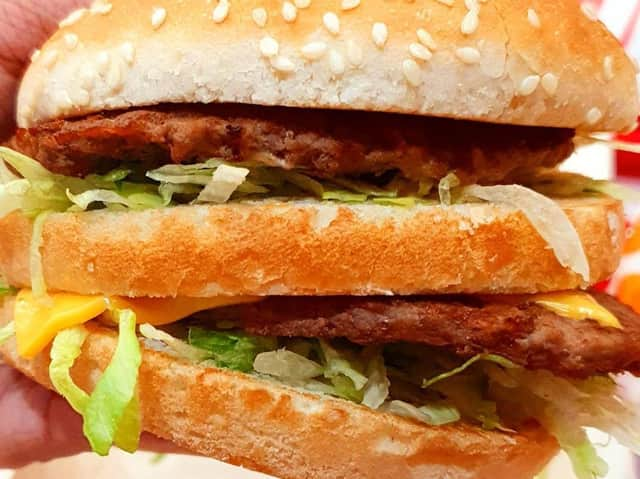 SlamBurger
A new burger chain called SlamBurger opened to large crowds on Friday as its discounted food offering proved popular.
SlamBurger serves the usual burger joint fayre including cheeseburgers and chicken burgers and even offer one burger - the Fillet Burger Max - which combines both.
Large crowds gathered along Buckingham Street as people queued to take advantage of SlamBurger's 50% off everything opening day offer.
SlamBurger has other restaurants in Luton, Birmingham and East London.
According to the company's website they offer 100% beef, 100% Halal and claim to boast "Five Star food hygiene".