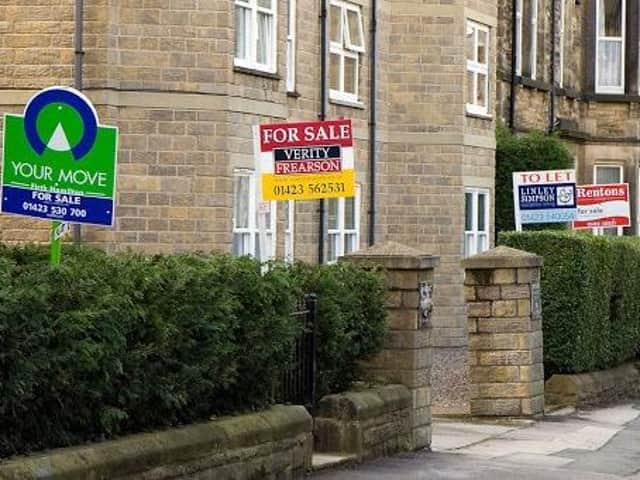 Buckinghamshire's best and worst postcodes for owning a property revealed
A report has analysed the performance of 10,412 property sales across Buckinghamshire's postcode districts to identify which are the strongest and weakest property markets after Britain left the EU on January 31 this year.
And two districts in Aylesbury Vale feature on both the 'drop' and the 'rise' in house prices list.
The postcode districts expected to see a drop in house prices are the following:
#3 RG9 (Earley, Nr Reading)
#7 HP18 (Aylesbury, Waddeson, Stone)
#8 LU7 (Cublington, Leighton Buzzard, Pistone, Cheddington)
Gavin Brazg, Founder of PropCast who commissioned the data said: "Although some postcode districts do retain the upper hand in Buckinghamshire, sellers still need to position their asking price competitively against other similar properties for sale if you want to attract multiple offers and achieve the best possible price.
"Ensure your estate agent is implementing the best selling strategy for your local market. Meanwhile buyers currently on the fence about buying in these areas should get their offers in as soon as possible."
The postcode districts expected to see prices rise are as follows:
#2 MK11 (Stony Stratford)
#6 HP15 (Holmer Green, Hazelmere)
#7 MK6 (Eaglestone, Milton Keynes)
Mr Brazg continued: "For those living in postcode district expected to see price falls, try not to be too down heartened.
"There are numerous factors why this happens, which are usually symptomatic of each other.
"When buyer demand in a particular area consistently drops or houses are left on the market for too long (usually because of the decrease in demand), homeowners will often be advised to lower their house price (or their expectations) in order to make a sale.
"The best way for sellers to strengthen their position in a falling market is to price conservatively from the start and choose a local, trusted estate agent who truly knows the market and how best to position your home within it for a fast sale.
"Meanwhile, this does mark the perfect time for buyers to swoop in knowing they have the upper hand in negotiations and bag themselves a bargain so if you are selling in one of these areas, don't forget you will be making a saving when purchasing your next home."