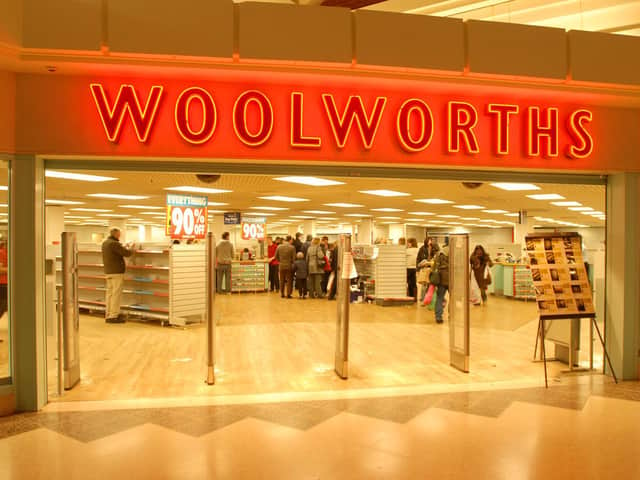 What did you think about the video?
The shop that sold anything and everything closed its doors on December 27 2008, much to the sadness of Aylesbury residents.
Aylesbury's branch had moved to the Friars Square shopping centre in 1970.
The closure of Woolworths was blamed on a number of issues.
Suggested reasons for Woolworths' failure range included a rapidly evolving retail world, technology and the circling vultures that were the discount pound stores.
Paul Smith, an Aylesbury resident, posted a 'Eulogy to Woolworths' on YouTube which you can see in this video from.
He said: "I grew up with this store, Woolworths, or Woolies, it was as much part of my childhood as it was part of the High Street, along with M&S and Boots.
"This was in the days before the internet. When supermarkets sold fruit and vegetables and things in cans.
Woolies back in its pomp.
"I'd shop there for DVDs and CDs. Or rather in those days, vinyls and beautiful chunky cassettes."
The video then cuts to Mr Smith wandering around Woolworth's on its last trading day back in December 2008.
He continues: "In the closing hours and minutes shoppers still came. Perhaps curious perhaps just wanted to say goodbye.
"Perhaps they were looking for some last minute bargains. Whatever their reasons they walked in and later they walked out.
The end of an era. Woolworth's closes in 2008.
The video comes to an emotional end as photographer Derek Pelling lines up staff for a photograph for The Bucks Herald.
The doors of the much loved store then shut for the final time.
What was Woolworths is now home to River Island and Next.