How Aylesbury hosted the Paralympic Games in 1984 with just four months' notice
A look back at the 'last-minute games'
Watch more of our videos on Shots! 
and live on Freeview channel 276
Visit Shots! now
We previously told you how the 1984 Paralympic Games were moved from Illinois to Stoke Mandeville with only four months' notice. Unsurprisingly, these Games were dubbed 'The Last-minute Paralympics.'
Keith Delderfield, assistant manager at Stoke Mandeville Stadium in 1984, described the facilities in Illinois as 'absolutely world class' with a stadium that "could fit 70,000." "How were we going to match all that?" he asked.
Wheelchair track and marathon athlete, Paul Cartwright, who, after training for four years for Illinois, described their withdrawal as 'heart-breaking', gave perhaps the best answer: "The great people of Aylesbury said 'right, well we are not having that, we're going to hold it here', so that's what they did. And to be quite honest with you, they couldn't have held it in a better place."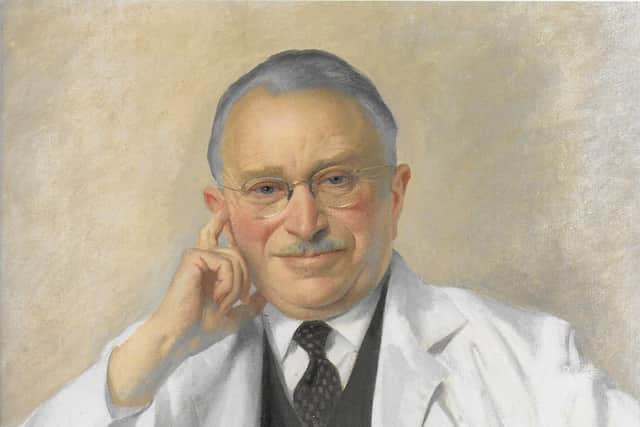 Stoke Mandeville Stadium would hold some, but not all, events. Agreements had to be quickly made to host wheelchair fencing and archery at local schools. Table tennis and weightlifting would take place at Aylesbury Civic Centre and swimming in High Wycombe Sports Centre.
Finding the funds for events was the next challenge. The British Paraplegic Sports Society set a target of £420,000. Hard work and there was only a relatively minor shortfall of £50,000, but the Games got the go- ahead, and the remaining money was eventually raised.
There were many logistical challenges. Heathrow Airport provided free staff to assist the athletes arriving, IBM donated computers and operators for scoring, BT provided miles of telephone cabling and many of their engineers gave up their time to install it.
Courtesy cars were donated by Wimbledon, as the tennis had just finished. But one question remained; where were the athletes going to sleep?
Stoke Mandeville's onsite village wasn't big enough for 1,500 wheelchair athletes and officials, meaning innovative solutions had to be found. For example, the Japanese team stayed at Mandeville School, the Israeli team stayed at the local agricultural college and the American team stayed at RAF Halton.
British athletes stayed in empty classrooms at William Harding School, next to the Stadium. Discus thrower, John Harris, said, 'There must have been 20 or 30 of us in a room. It was just a few wash hand-basins and beds just strewn all over the place. It was just fantastic, and I was with my mates. … it wasn't a problem!' The very nature of a junior school threw up different problems. Kevan Baker, also a discus thrower said: "We stayed in
the primary school, so you got little mini loos … it was very funny, very sweet."
Amazingly, the Games would go ahead, a fitting testament to Professor Sir Ludwig Guttmann (affectionately known as Poppa) who died four years before. Rob King, Events Manager at Stoke Mandeville at the time, perfectly sums things up: "The town of Aylesbury supported the games, and everywhere you went people were interested and enthusiastic. Lots of people in the town put up friends and relatives from the teams. I think we had five tents in our
garden! We were one big family - everybody mucked in - wow - wouldn't 'Poppa' be chuffed!"
The National Paralympic Heritage Trust wants to hear from people who have memories from the games. Please contact us via email or telephone: 01296 489929.