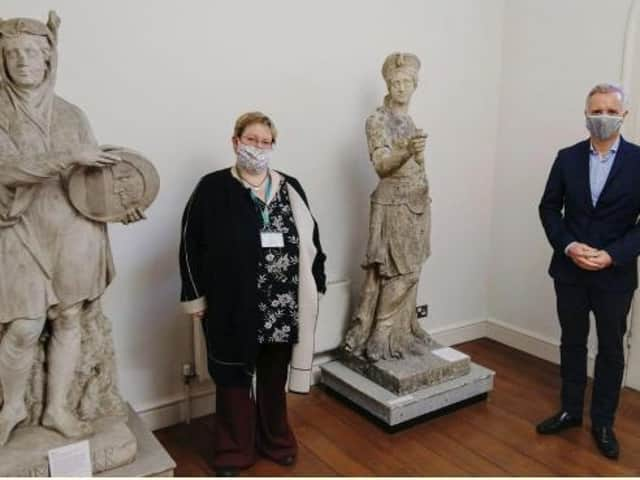 Rob Butler at the Buckinghamshire Museum last week
Rob said: "I'm pleased to see both the museum and the Queens Park Arts Centre have now reopened to visitors. This is a long-awaited milestone for culture and heritage, and after seeing some of the fantastic exhibitions and hearing from performers today, I encourage everyone to back Bucks culture.
"Limelight is one of the first theatres in the country to reopen since auditoriums closed in March last year. I spoke with the cast before their first performance tonight, and I'm sure their production of Funny Voices will be superb.
"As well as the Limelight Theatre, I recommend Bucks County Museum's latest exhibition, celebrating 100 years of the Bucks Arts Society. It features works from the county's most talented artists as well as a selection of pieces by the legendary children's tv presenter, Tony Hart"
The third step of the lockdown roadmap, which took effect on Monday 17th May allows theatres, museums and galleries to reopen. To help reduce the risk of Covid-19, visitors are expected to follow social distancing and wear face-coverings whilst indoors.
Rob added: "Institutions like the museum and the Queens Park Arts Centre have worked extremely hard to reopen safely. Local cultural venues have been helped by more than half a million pounds in government funding during the pandemic, but they now need the public to show their support to Buckinghamshire's talented artists and performers."