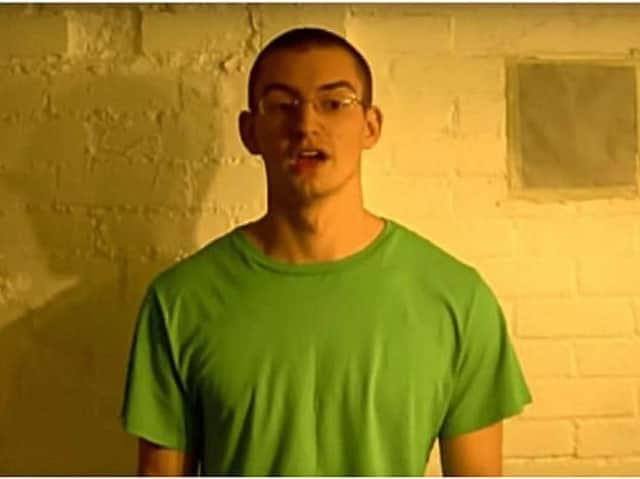 Murderer Ben Fields
Ben Fields was sentenced to 36 years in prison after the murder of Peter Farquhar in 2015.
The BBC have commissioned a dramatisation of the events leading up to his murder.
The show will be called 'The Sixth Commandment'.
It will explore the death of Mr Farquhar and the gaslighting campaign of physical and mental abuse he was made to endure at the hands of church warden Benjamin Field.
On Friday 9 August 2019, 28-year-old Ben Field was found guilty of the murder of 69-year-old retired teacher and author, Peter Farquhar in Maids Moreton, on 25 October 2015.
The trial had begun at Oxford Crown Court on Tuesday 30 April 2019 and lasted for 77 days.
Ben tormented Peter for at least 10 months prior to killing him, by secretly plying him with sedatives and hallucinogens while also hiding Peter's belongings or moving things around the home they shared, making a previously physically healthy man with a sharp mind suddenly believe he was suffering from dementia.
Regarding this 'gaslighting' of Peter Farquhar, Ben Field said during the trial that he did it "to irritate him," adding, "I did it vindictively." It sounded very much like a project for him, something else to quell the boredom, and indeed Ben kept meticulous notes of his crimes – something that would come back to haunt him during his trial.
Throughout the trial the jury heard that Peter, though torn by the conflictions he felt from his religious beliefs, was clearly romantically interested in Ben Field. On the 13 March 2014 they had and betrothal ceremony. But they also spent a lot of energy criticising each other in the most brutal and cutting ways through poems they wrote and presented to each other. Ben explained this to the court by saying, "I didn't enjoy positive types of writing – they weren't interesting to me."
Though Peter appeared to show some awareness of Ben's true character in these poems, at one point writing, "hurting others is his special pleasure," in the end Peter held faith in Ben and awarded him a lifelong interest in his estate which Ben Field would eventually receive £142,000 from.
The BBC dramatisation will show the events leading up to the death of Peter Farquhar.
Speaking to the Mail Online, Writer Sarah Phelps, who also written the BBC adaptation of And Then There Were None, said: 'This is such a shocking and brutal case - how a murderer hid his manipulation and malevolence in plain sight of a small community, how he insinuated his way into the lives of his victims.
'It's a heartbreaking story of such desperate longing and loneliness. But even within the darkness, there is the most astonishing blazing love and courage.
"I'm honoured to have been asked to write this drama and to be trusted with the memories and experiences of Peter and Ann's families."