Rare giant moth spotted in Aylesbury
An eagle eyed Quainton resident had an unusal visitor to his garden this week.
Friday, 7th May 2021, 3:05 pm
Updated
Friday, 7th May 2021, 3:08 pm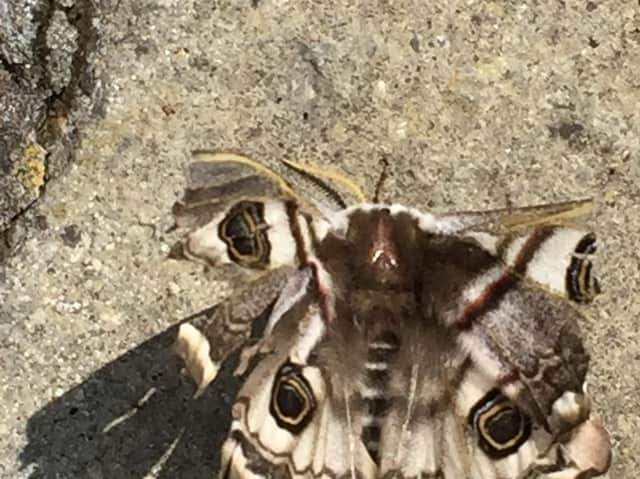 An extremely rare moth
Ian Marriott spotted what he believes is a Giant Peacock Moth in Quainton on May 2.
It is the largest European moth, with a wingspan reaching 15–20 cm (6–8 in).
Sightings in the UK are extremely rare, and they are more likely to be found in Southern Europe through Africa and the Middle East.
The adults fly from April to June and are easily attracted to light.