Extra Covid vaccinations available without an appointment in Aylesbury this week
Buckinghamshire Clinical Commissioning Group reveals that extra vaccinations without a booking are available in Aylesbury.
Monday, 21st June 2021, 11:43 am
Updated
Monday, 21st June 2021, 11:44 am
Extra drop-in Covid vaccinations have been made available in Aylesbury this week, Bucks Clinical Commissioning Group (CCG) confirms.
People aged 40 and over can be vaccinated without a booking in Aylesbury tomorrow (June 22), and on Wednesday.
These extra vaccination opportunities will be provided at Unit 3 of Vale Retail Park, between 9am to 4pm on both days.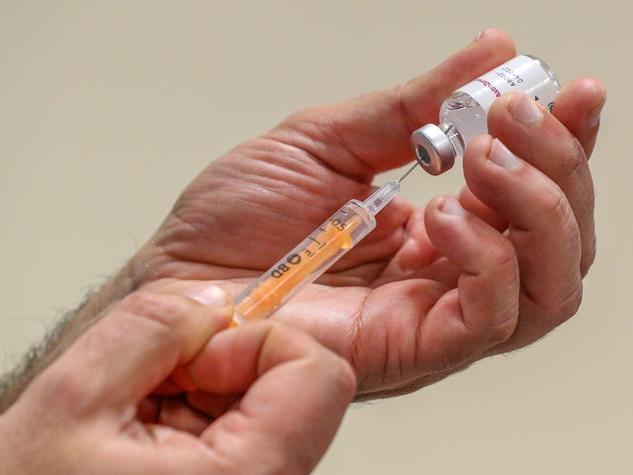 Extra Covid vaccinations are available without a booking in Aylesbury this week
The vaccinations are available to anyone over 40 who has yet to receive their first dose and people who have passed the eight-week threshold and are now ready for a second jab.
The first and second doses on offer at the drop-in clinic are AstraZeneca vaccines.
Bucks CCG advises people who do not have a permanent residence are also welcome to attend these clinics.
NHS officials advise that you need to make sure you are in the correct patient group for the vaccine on offer. People should bring their NHS number if they can, as organising the vaccination can take longer without it.
Further information on the vaccination rollout in Bucks is available on the CCG website here.
Dr Raj Bajwa, GP and chair of Bucks CCG, said: "Now that all adults are eligible for their COVID-19 vaccination, we want to make it as easy as possible for people to get their jab. The drop-in vaccination clinics we have been running in Buckinghamshire are proving to be a really successful way of doing that.
"I'd also like to once more thank all the vaccination teams who have worked so hard to bring these drop-in clinics to people across the county."
Additional drop-in vaccinations are available in High Wycombe this week as well.
Covid vaccinations will be delivered for people without a booking at Adams Park Stadium.
Anyone over 18 can attend to receive a Pfizer vaccine. First dose vaccines will be delivered, but people in need of a second Pfizer jab for clinical reasons can also receive one.
The NHS advises anyone aged over 18 that cannot attend a walk-in clinic can now book their first dose vaccination online here or by calling 119.