Covid vaccination site near Aylesbury set to close as changes announced
Several GP-led sites will be returning to day-to-day work.
Tuesday, 22nd June 2021, 10:32 am
The Covid vaccination site in Princes Risborough will close later this month Bucks Clinical Commissioning Group (CCG) confirms.
A date wasn't confirmed for when the last vaccination will be delivered from the site in Aylesbury but it is scheduled to return to its typical services.
Many GP-led sites across Buckinghamshire will no longer be used as vaccination clinics after June, Bucks CCG announced.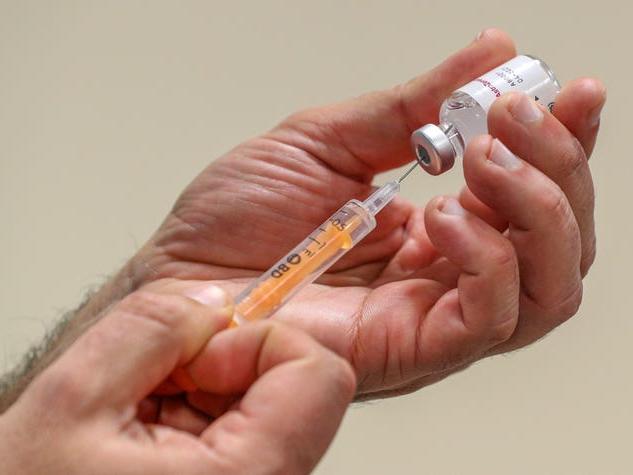 Multiple vaccination sites in Bucks will be closing this month
With over half of the adult population now fully vaccinated these sites can go back to serving its patients in more conventional pre-pandemic ways. The CCG claims the plan was always for these vaccination clinics to return to its normal practices once the elderly and clinically vulnerable were vaccinated.
Now that the most vulnerable cohorts have had months to become fully vaccinated the sites will be standing down this month.
The sites that will no longer be administering vaccinations in Bucks are all areas where they would invite individuals to be vaccinated, rather than mass centres where jabs are booked online or by calling 119.
This means the major site at Stoke Mandeville Stadium will continue to deliver vaccinations en masse. Other pharmacy-led sites will continue to operate as they have done since December as well in the county.
The GP-led sites in Winslow and Buckingham are already closed. As well as Risborough, the Chesham site will close, whilst the GP-led part of Stoke Mandeville Stadium site will close, separate from the main hub.
Dr Raj Bajwa, GP and clinical chair for Bucks CCG, said: "The GPs, practice staff and huge numbers of volunteers who have worked at these local vaccination sites have done a phenomenal job. They have made an immense difference to the lives of countless residents across Buckinghamshire and have been vital to making the vaccination rollout the success it is. The CCG would like to thank everyone involved in these sites – it has been an honour to be a part of the rollout alongside so many dedicated colleagues and volunteers.
"I would also like to reassure everyone in Buckinghamshire that the vaccination programme is not slowing down in any way. There are still plenty of sites offering vaccine doses across the county. Please use the national booking system to arrange your jab as soon as you are eligible to do so."