Bucks Council defends its adult social care model ahead of 2024/25 budget
The current model has been described as "robust"
Watch more of our videos on Shots! 
and live on Freeview channel 276
Visit Shots! now
Bucks Council Leader Martin Tett has admitted it is "tricky" to predict the cost of Buckinghamshire Council's adult social care budget for 2024/25.
The leader, who previously said that adult social care puts "massive pressure" on the council finances, told cabinet this week that it was hard to predict demand for the coming year.
He said: "Many of our obligations in social care are statutory responsibilities, so therefore they are demand driven.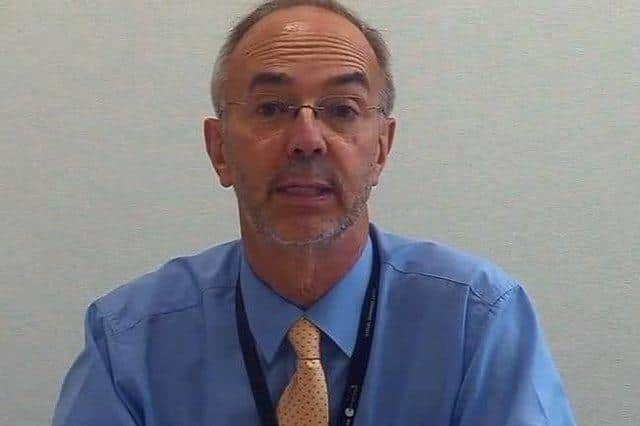 "Therefore, it is very hard to fully anticipate exactly what will come forward in terms of that demand in any one period.
"Therefore, it is tricky if I am honest with you. Likewise, the costs that we may incur are driven a lot by the market and again they are quite hard to predict."
His comments were in response to a question about modelling the demand for adult social care, which the council allocated £184,669,000 towards in the 2023/24 budget.
Councillor Robin Stuchbury had asked about the resources available for adult social care, the majority of which he said came through the Adult Social Care Precept.
The precept is an additional tax levied by the council which funds services for vulnerable people, particularly those in old age and adults with disabilities.
Councillor Stuchbury asked what modelling was being used by the council to ensure it meets its statutory responsibilities and adequately funds adult social care.
In response, the deputy cabinet member for public health Zahir Mohammed said the council has a "robust" model in place to measure growth in adult social care.
He said the model, which uses data from the last six years, splits people into 18 different categories based on needs such as disability, age and the type of service they require.
Previously the council leader has said that growing costs of adult social care will squeeze funding for other projects.
He said earlier this month: "The overall picture is going to be incredibly challenging this year in terms of the budget.
"What the Cabinet will do is look at the opportunities there are available and will try and identify those areas which are most practical to deliver."