Around nine in 10 Aylesbury houses unable to get fastest internet
Around nine in 10 houses in Aylesbury are incapable of accessing full-fibre broadband, figures reveal.
Friday, 15th January 2021, 9:05 am
Updated
Friday, 15th January 2021, 9:08 am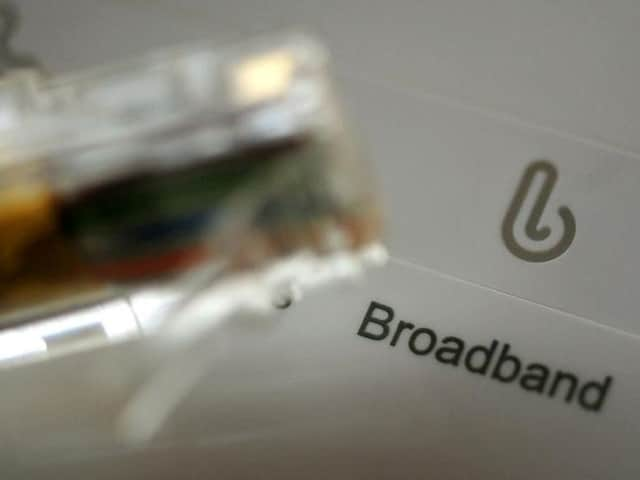 Around nine in 10 houses in Aylesbury are incapable of accessing full-fibre broadband, figures reveal.
A group of MPs has warned the Government's pledge of gigabit broadband for 85% of the UK by 2025 will not be met, leaving those in rural areas with slow connectivity for years to come.
Figures from the House of Commons library showed just 9.3% of households in Aylesbury could receive speeds of one gigabit per second in September 2020.
This coverage differs greatly throughout the parliamentary constituency – from 52.5% of homes in Berryfields and Haydon Hill, to none in four other areas.
According to the HoC figures, 27% of UK homes can access the technology, but more recent data from Think Broadband had this at 37% by January.
The Public Accounts Committee criticised the Department for Digital, Culture, Media and Sport for not being prepared to admit sooner it would not meet a Conservative election pledge of gigabit broadband connectivity across the entire country by 2025.
It was not until November that the Government revealed it was rowing back on the target, aiming for at least 85% instead.
That original target was "unachievable", MPs said in their Improving Broadband report, and they are concerned the reduced target will still be challenging to meet.
Meg Hillier, chairman of the Public Accounts Committee, said the Government cannot allow digital inequality to exacerbate the economic inequality exposed by the coronavirus pandemic.
She added: "With the grim announcement that the country and economy will be locked down for months, the Government's promises on digital connectivity are more important than ever.
"But due to a litany of planning and implementation failures at DCMS, those promises are slipping farther and farther out of reach – even worse news for the 'rural excluded' who face years trying to recover with substandard internet connectivity."
Several constituencies in Hull, Yorkshire, have 98% of residents capable of accessing gigabit broadband, while just 0.3% can do the same in the Norwich South and Great Grimsby constituencies in Norfolk and North East Lincolnshire.
The National Farmers' Union said it is "completely unacceptable" that rural areas continue to be ignored when it comes to digital connectivity.
NFU deputy president Stuart Roberts added: "British farming businesses rely on having fast and reliable access to the internet – yet as the last survey of our members revealed, more than four out of 10 farmers don't believe that their broadband is sufficient for their business.
"We desperately need to see investment in the country's digital infrastructure, so farming businesses and the rural economy can continue to meet their huge potential as food producers as well as helping to tackle climate change and to deliver on our net zero ambitions."
Figures showed the average download speed across Aylesbury was 91.2 Megabits per second – though this varied between 246.1 Mbps in Berryfields and Haydon Hill, and 39.6 Mbps in Stokenchurch.
The DCMS said it did not agree with the MPs' report, claiming it contained some inaccuracies.
A spokesman said: "Gigabit capable broadband is being rolled out rapidly – from one in ten households in 2019 to one in three households today.
"We expect that half of all households will have access to gigabit speeds by the end of this year, and the UK is deploying at a faster build rate than comparable countries."