A new postnatal fitness class comes to Aylesbury
Starting on Wednesday June 9, Strong Fit Mama is a 6 week programme that will build fitness and strength for all postnatal women.
Tuesday, 1st June 2021, 11:54 am
Updated
Tuesday, 1st June 2021, 11:56 am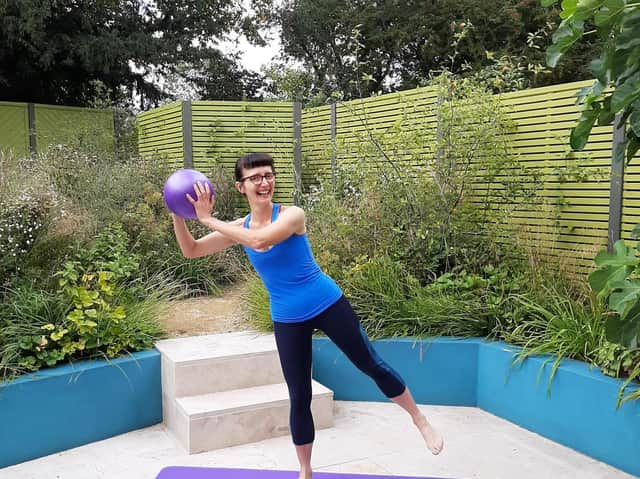 Nicola Cowee, women's fitness specialist
Mums will get moving, get fit and have fun while spending time with baby, no need to worry about childcare, with the added mental health benefit of being outdoors and spending time in nature.
The sessions are led by postnatal trainer and Holistic Core Restore® coach, Nicola Cowee, and all exercises are planned to be core and pelvic floor friendly, as well as progressed in an
appropriate way for each individual
A great opportunity to get fit again!
Nicola Cowee, who runs the class, said: "I'm very excited about bringing my Strong Fit Mama programme to Aylesbury and working with new mums.
"We all know that you need to be strong to be a mum!
"So these sessions focus on building strength for everyday movements such as lifting and carrying, we will work on quick reactions for when you need to move fast, and incorporate the core and pelvic floor into all we do.
"I'm looking forward to helping mums build fitness and strength whatever their postnatal stage, so they can return to pre-pregnancy activities they loved or start new ones. I know new mums have had it tough over the lockdown, with very limited opportunities for socializing, so this will also be a great way to build community whilst also getting the benefit of
Strong Fit Mama is a 6 week programme starting on Wednesday 9 June at 10am and takes place in Vale Park, Aylesbury.
The session is lead by Nicola Cowee, a women's fitness specialist, who has been training women for over 5 years.