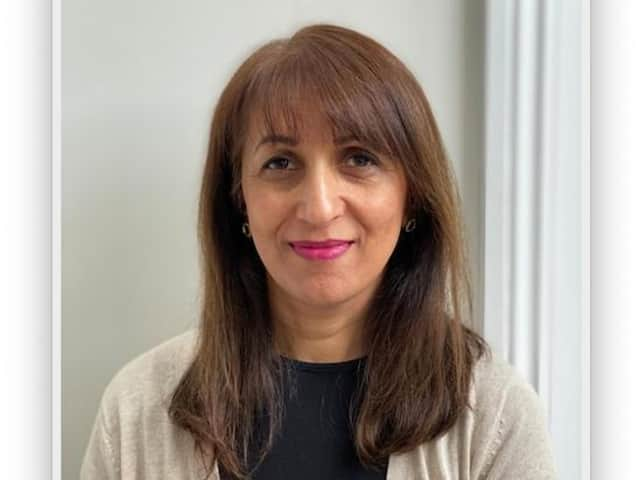 Zeenat Hashim
Zeenat Hashim of Gerrards Cross decided to create the book after writing to her former teacher to thank him for inspiring her to go to university, train as a teacher and he also helped her make the biggest decision of her life.
She contacted various teachers from across the region and wrote to friends and family members to ask for contributions to the book.
The book details various letters from adults to their former teachers thanking them for their dedication and help during difficult times, inspiring and motivating them, and includes entries from other teachers as well as former students.
Childline is still here for children and has been working throughout lockdown to help children who are struggling with their mental health, delivering over 22,000 counselling sessions with children and young people from April to June this year.
Speaking about why she decided to write the book, Zeenat said: "Growing up I had very little confidence, except from knowing I was good at maths.
"My home life was difficult, my mum suffered from a mental illness and my upbringing was quite strict.
"Regularly on walks to school I would be verbally attacked with racial slurs and despite telling my bullies I would do better than they ever could, internally I was struggling.
"This was 30 years ago and back then talking about mental health wasn't common, but I couldn't stay silent anymore and I spoke to a person I knew I could trust - my special teacher. He not only helped me, but inspired me to go on to university and get my degree. After that I realised, I wanted to follow in his footsteps and inspire the next generation.
"I recently decided to write to him to thank him for everything he had done, unfortunately I found out he had passed away. This book is for him and for people and services like Childline who go above and beyond to help and protect children and young people; that's why I'm donating all of the profits to charities which impact positively on the lives of children with 25% of all profits going to Childline."
Zeenat's book titled 'Dear Teacher' will be published and available on amazon.co.uk from Wednesday 12th August.