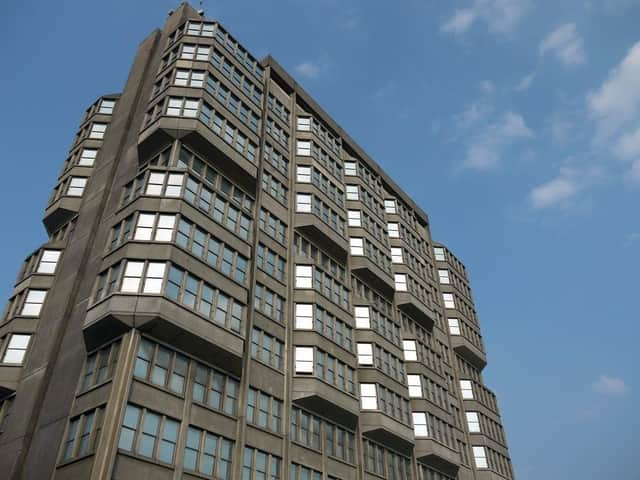 Buckinghamshire County Council have been under-fire from ofsted since they were rated inadequate for their Children Services in 2014.
The report says 'processes has been hampered' by recruitment to key managerial posts at the service.
The council has embarked on a 'tenacious and appropriately targeted recruitment campaign', but has unfortunately had 'limited success' in recruiting a sufficient number of staff.
Consequently, some poor practice continues to have a negative impact on the quality of services to children in care, leading to drift and delay for some children.
Warren Whyte, head of children's services at Buckinghamshire County Council
The letter outlines the results of a visit made to the Council's children's services in October 2019.
Some areas of practice are beginning to improve, for example the availability of local placements for children and the effectiveness of independent reviewing officers (IROs).
There were some words of encouragement as the leadership team has an 'accurate understanding' of the quality of services - and activity intended to improve the services is 'appropriately targeted.'
Challenges in recruiting social workers and managers, and continued high staff turnover, mean that it is difficult to consistently ensure basic practice standards.
Children confirmed this, telling inspectors that they continue to experience too many changes of social workers.
This, combined with weaknesses in supervision and management oversight, has a negative impact on children's experiences and on the timely progression of their plans.
Inspectors considered a range of evidence, including case records, discussions with social workers and managers, and reviewing other supporting documentation. Inspectors also met with senior and political leaders and young people in care.
There was high praise for the carers who work in the service, and the report highlighted their 'commitment' and demonstration of care and ambition for them.
Focused work is beginning to deliver results, leading to an increase in the number of foster families and children's homes.
However, further work is required to increase the number of local foster families because too many children continue to live too far from home.
Despite this, children who live at a distance from their family and friends are well supported.
Warren Whyte, Cabinet Member for Children's Services said: "This latest Ofsted monitoring visit letter shows that we are on the right track with the improvements we are making to our social care services.
"This is reassuring to hear.
"However we cannot be complacent, and we have taken on board all the inspectors' recommendations for further improvements.
"The inspectors have recognised that the ongoing challenges we are facing recruiting social workers are hindering our improvement plans; this means we still have more to do to deliver the services that children in Buckinghamshire deserve.
"We are determined to continue our efforts to make the improvements highlighted in the monitoring letter.
"We are grateful to all our staff for their hard work and dedication as we work to further strengthen our services."
The report concluded that the quality of practice in the department remains 'too variable'.
Case summaries provide a good overview of the child to enable workers to quickly understand their experiences.
At the time of the last inspection, chronologies and assessments were not consistently being updated in response to children's changing circumstances.
This makes it difficult to understand children's lived experiences and what they are going through when they get taken into care.
There were further concerns at the service when children go missing.
The Ofsted report says when children go missing, or there are concerns regarding potential exploitation, the response to this is not sufficiently robust.
Return home interviews (RHIs) sometimes do not happen or they are delayed.
When they do take place, they are comprehensive, and risk is assessed.
However, information from RHIs is not used consistently to inform the assessment, or the child's plan.
Although some effective work takes place to respond to children at risk of exploitation, there is variability in the quality of practice.
Risk assessments are not always completed or updated, and planning is not consistently robust.
Strategy discussions, in response to increasing concerns, are not always timely, nor do they consistently lead to effective safety plans for children.
The quality and effectiveness of care planning has been rated poor.
The quality of children's care plans varies significantly and too many lack important details.
Changes in social workers mean that it takes time for new workers to get to grips with children's plans. Managers do not consistently oversee children's plans to ensure that actions are progressed at the pace needed.
'Connected carers, special guardians and adoptive families' received high praise in the Ofsted - people who look after foster children when they cannot return to their birth families.
The council also was praised for being 'committed corporate parents', having 'ensured that there is the financial and political focus needed to support service improvement.'
The report was commissioned by Donna Marriott Her Majesty's Inspector.