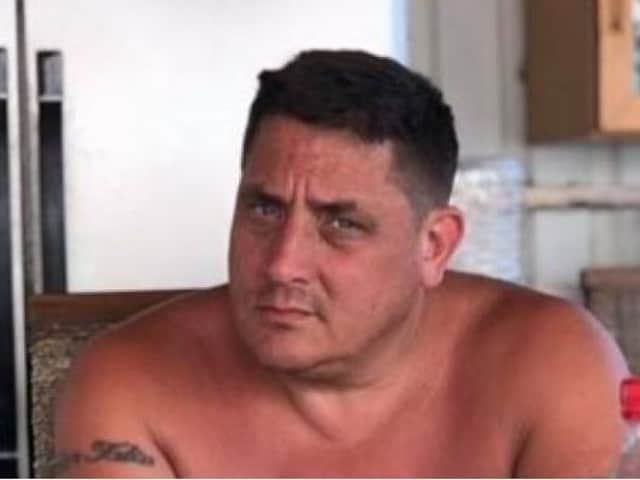 Paul was affectionately known as 'Big Gof' by his friends and colleagues
Aylesbury family devastated after Paul Godfrey, Police Officer and father of two dies of cancer
Paul Godfrey, Metropolitan Police Officer and father of two has sadly passed after a battle with cancer.
Talia, Paul's daughter will now be taking on a the ten mile Florence Nightingale Midnight Walk to raise funds for the hospice.
She said: "The world has lost an incredible man on January 20 2020".
"My dad was only 49, he was a serving Metropolitan Police Officer, a father of two and the most amazing husband to my mum."
Tali said she was 'astonished' by the kindness of the staff at Florence Nightingale Hospice Charity, and that they went 'above and beyond' to help her dad stay comfortable.
She continued: "On Saturday 27th June 2020, myself and others will be completing a 10 mile midnight walk in aid of Florence Nightingale Hospice.
"I would love to raise a little more money for the Charity, as a thank you for everything they did for us, and most importantly.. my Dad."
Talia has set up a just giving page where she hopes to raise £500 for the Florence Nightingale Hospice Charity.
If you'd like to donate, please click here.
Over 700 people attended Paul's funeral at St Marylebone's Crematorium in East Finchley.
More than 200 police officers attended with a royal police escort usually only reserved for royalty, and one of the queen's horses was also in attendance.
Talia described Paul as 'the most amazing man she's ever met', and said 'nothing was too big an ask for him'.
"He had an absolute heart of gold. He'd light up a room with his smile and I think the turnout at his funeral says all you need to know about the my Dad."
The Godfrey Family moved to Aylesbury in 2015, having previously lived in Amersham and Watford.
Paul was diagnosed with a brain tumour on April 27th 2019, and on June 21st the family were told it was incurable.
He was then given three months to live.
Talia said this news she just couldn't register, and was in a long state of denial.
"I just couldn't process the news - it was awful. It was only after the FNHC got involved, and they gently explained the situation, that me and the family started to see things clearly.
"They were amazing - we started to build up a very close bond with the in house nurses and people from the charity.
"In some instances we were calling to help with dad's hoist, and within ten minutes three people would be at our door, ready to help us.
"Me and my family are doing this walk to give something back to help those who gave my dad some relief and comfort in his final days with us.
"I just want to say thank you to everyone at FNHC for everything you've done for our family."