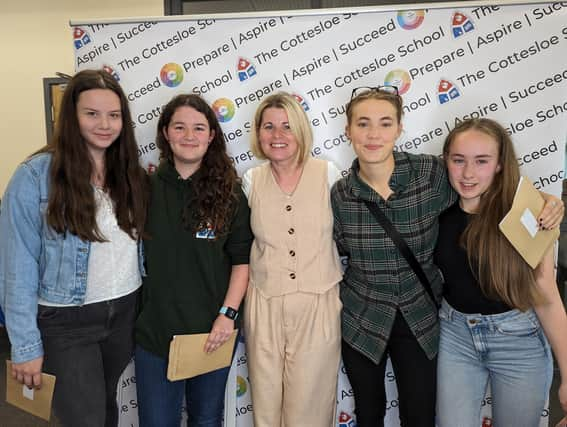 A-level results day: Students celebrate 'fantastic' results at Cottesloe School in Wing
Over 40 per cent of papers were marked A* to B
Published 17th Aug 2023, 12:27 GMT
Updated 18th Aug 2023, 15:42 GMT
Over 70 per cent of A-level students at Cottesloe School in Wing have achieved A* to C marks.
The students are celebrating a successful round of grades, with 72 per cent achieving A* to C, and 42 per cent of grades in the A* to B range. As for BTEC grades, all marks were either Distinction or Distinction*.
Headteacher Simon Jones said: "These are fantastic results that have been achieved under challenging circumstances and reflect the hard work and dedication of both students and staff.
"I would like to take this opportunity to say congratulations to all students and a huge thank you to the staff who have supported them through the last two years."