Work to begin on long awaited Aylesbury Gatehouse Sainsbury's megastore
Work will start on the new Sainsbury's on Gatehouse Road next week.
Saturday, 9th January 2021, 12:43 pm
Updated
Saturday, 9th January 2021, 12:44 pm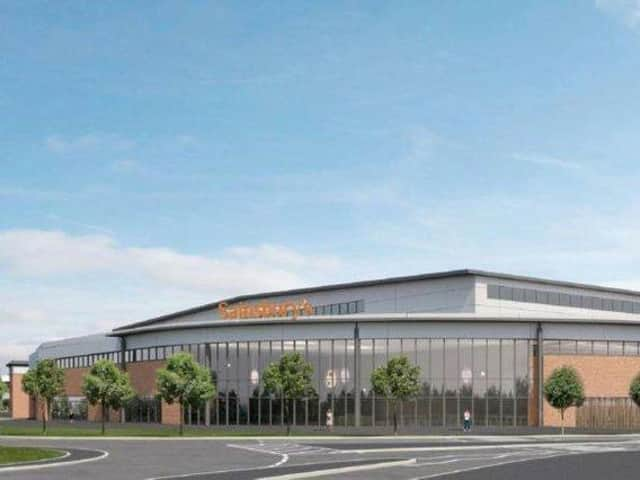 Here's what the new store could look like
The retailer is investing millions of pounds in a new 50,000 sq ft supermarket that will provide residents with a new and convenient shopping destination to enjoy by autumn next year, say Sainsbury's.
The store is expected to support hundreds of jobs during construction and when the store opens to customers.
The store will include Sainsbury's fresh and great value food alongside non-food products including its popular Tu clothing range.
The store will also include a restaurant and there will be a large car park. The petrol station will also have six pumps.
Patrick Dunne, Sainsbury's Property Director said: "Since announcing that we will be investing in a new store and petrol station for the local community, we have been delighted by the positive reaction we have received from many residents. We know this new development will provide significant investment in Aylesbury.
"We're proud to be boosting local economic growth by supporting jobs and providing a convenient shopping destination for residents. We will keep the local community updated on our plans and thank everyone for their patience as we get on with the job of building the new store."
Sainsbury's say they are "Absolutely committed to keeping the local community, especially nearby residents, informed during the construction phrase."