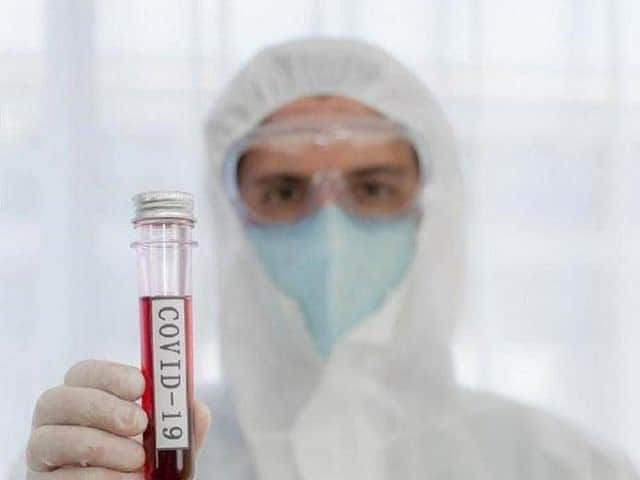 These sites are open for use by anyone with coronavirus symptoms, and all tests must be booked first – they are not available on a 'drop-in' basis.
The mobile testing sites will be at:
High Wycombe, on Friday, 12 February January for up to three days, and again on Friday, 19 February for up to four days.
Gerrards Cross, on Saturday, 13 February, for up to two days.
Princes Risborough, on Saturday, 13 February and again on Saturday, 20 February.
Buckingham, on Monday, 15 February, for up to two days.
Marlow, on Wednesday, 17 February, for up to two days.
Walk-through testing sites are also open seven days a week at the Gateway Centre car park in Aylesbury and the Buckinghamshire New University campus in High Wycombe, and these will be in place for the foreseeable future. A drive-in testing site is also now up and running at Aylesbury Vale Parkway Station.
These sites are open for use by anyone with coronavirus symptoms, and all tests must be booked first – they are not available on a 'drop-in' basis.
Anyone with even mild symptoms is being encouraged to arrange a test to help stop the spread of the virus. Symptoms include a high temperature; a new, continuous cough; or a loss or change to sense of smell or taste. Anyone with one or more of these symptoms should book a test at nhs.uk/coronavirus or by calling 119. It is also possible to order a home testing kit via the website.
If the mobile testing sites are fully booked, you will be offered testing at the next-closest location.
A testing centre operating in Slough is also currently open to Buckinghamshire residents, for booked-in visits only.
Gareth Williams, Cabinet Member for Public Health and Community Engagement at Buckinghamshire Council, said: "The situation in Buckinghamshire is extremely serious at the moment and it is vital we all do our bit to stop the spread of the virus. A key way of doing this is by getting tested if you have any coronavirus symptoms – no matter how mild – and isolating unless you get a 'negative' result. Please also isolate if anyone in your household develops symptoms.
"I would ask all residents to please remain vigilant, work together and follow all the latest guidance by going out only when necessary and by sticking to the 'hands, face, space' rules. The vaccination programme is no underway, but with cases of coronavirus still spreading in Bucks, it is more important than ever that we work together to keep ourselves and our loved ones safe, and to protect our NHS and social care services. Thank you for all your efforts in this difficult time."
Dr Raj Bajwa, GP and Chair of NHS Buckinghamshire Clinical Commissioning Group, said: "Testing is essential to help keep NHS services running smoothly and to help vulnerable people stay as safe as possible from coronavirus infection. These mobile sites offer a great boost to our testing capabilities in Buckinghamshire, so we hope they will be well-used by those that need them."
For more information about walk-through testing sites, you can watch this video - https://www.youtube.com/watch?v=DcRw92bO8xg&t=50s.
You can read the full guidance for households with possible coronavirus (COVID-19) infection, and on the latest lockdown measures, on the government website - https://www.gov.uk/coronavirus.
If you need extra support during the lockdown period, please keep checking www.buckinghamshire.gov.uk/coronavirus/ which will continue to be updated with information about the various ways you can get help.
Details of the vaccination programme in Buckinghamshire can be found on the Council's website https://www.buckinghamshire.gov.uk/coronavirus/community-hub/covid-19-vaccination-programme/