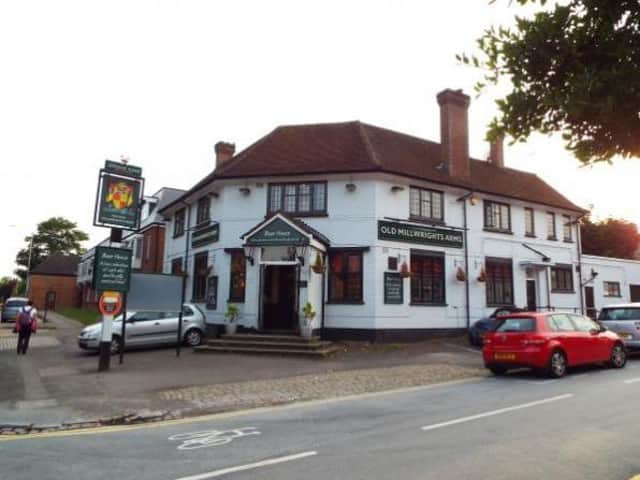 The Old Millwright Arms
Liz Hind, who is the publican at the Old Millwrights Arms in Aylesbury has put forward the offer to any schoolchild who is on free school meals, during the Half Term holidays.
The pub is offering free kids pizzas to those who need them during the break.
She said: "During this pandemic we must do everything to look after those who are hardest hit and most vulnerable.
"There are thousands of children living in poverty in Aylesbury.
"When he was elected, Rob Butler promised to stand for every constituent in Aylesbury.
"He has turned his back on struggling families when they needed him most."
The pub is getting behind Marcus Rashford's campaign to help feed hungry schoolchildren during the pandemic.
Yesterday, the Bucks Herald reported that our MP Rob Butler and Buckingham's MP Greg Smith voted against extending free school meals for schoolchildren during half term.
A statement from staff at the pub said: " The staff here at the Old Millwrights Arms understand that this is a very hard time for many families.
"We were disappointed that free school meals have not been extended over half term, so we are stepping up to do what we can to help"
Liz Hind ran as the Labour party parliamentary candidate against Rob Butler in the 2019 elections.
Bucks University are also helping out children who usually receive Free School Meals.
Over twitter yesterday, they offered to provide free lunches for pupils who are on free school meals.
They said: "In response to recent news, we will be opening The Lounge next week throughout half term from 12-2pm to provide school children in need of a free hot meal.
"We believe that no child should go hungry, especially in a pandemic."
Is your business looking to help out?