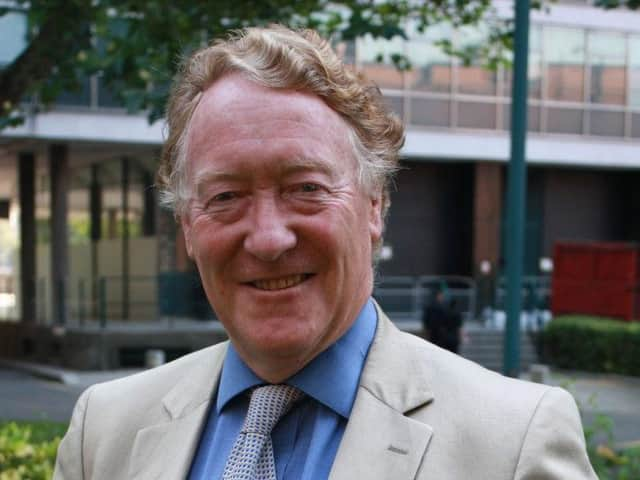 Anthony Stansfield
Thames Valley's Police and Crime Panel's (PCP) Complaints Sub-Committee invited the PCC Anthony Stansfeld to a meeting to explain his actions in relation to an upheld complaint made against him from David Standish and Blair Nimmo of KPMG and their legal advisors DLA Piper UK LLP, in respect of an insolvency matter where Mr Standish and Mr Nimmo are the office holders.
The complaint related to the personal involvement of the PCC in civil matters outside his remit and jurisdiction as PCC for Thames Valley.
Mr Stansfield was invited to give evidence to explain his actions after a complaint was lodged by David Standish and Blair Nimmo of KPMG, after what they feel was him 'overstepping his role' as PCC and getting involved in a civil matter.
The PCP Complaints Sub-Committee noted the robust explanation from the PCC as to why he became involved in the matter, particularly the claim he was acting in his national "non- statutory" role as the Association of PCC (APCC) lead for Fraud and Cyber Crime.
However, the Sub-Committee reaffirmed its decision to uphold the complaint against the PCC as it was found that the he did not have the authority of the APCC to become involved in this matter.
The PCP will now be informing the Independent Office for Police Conduct of the PCC's actions and will also write to the APCC (copying in the relevant Home Office Minister) informing them of his actions.
In usual circumstances, when a Thames Valley Police officer is the subject of a complaint, they will be investigated by the IOPC.
While the investigation is taking place, they will be on leave until a resolution takes place.
However with Mr Stansfield, this will not be the case and he is expected to continue until he stands down in May.
Even if he is found to have broken the rules, the panel does not have the power to take action and can only suggest an appropriate course forward.
It could also potentially suggest what he could have done differently in future events.
He is under no oblibation to implement the findings, however.