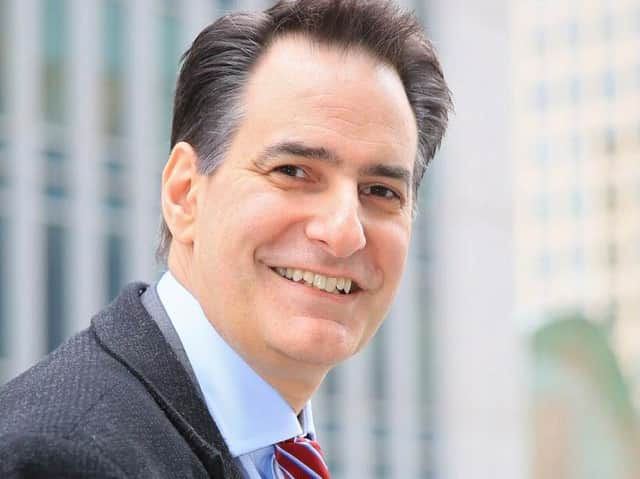 Peter Stefanovic
Speaking to the Herald last week, Buckingham's MP Greg Smith claimed that the Government had made £63m available for local authorities to spend on alleviating child poverty and 'holiday hunger' across the UK.
Last week Greg Smith and Aylesbury MP Rob Butler voted against extending free school meals for vulnerable children during the October half term holidays.
The '£63m' claim was also echoed by Boris Johnson and Matt Hancock in interviews last week.
However the money, which was allocated in July, had to be spent in 12 weeks.
Buckinghamshire Council received £358,546 during that period.
This extra funding was allocated by the Government to help councils provide crisis support to households struggling to afford not just food but fuel and other essentials.
The money wasn't specifically targeted to feed hungry kids during the school holidays.
Richard Watts, chair of the Local Government Association's resources board, said this money was insufficient.
"Demand for support from households facing financial hardship as a result of Covid-19 has outstripped this funding now and councils are having to find money from stretched budgets to top it up," he said.
Presently, there had been no money allocated for the October half term holidays by the government.
Peter Stefanovic, a political commentator and media personality who grew up in Buckingham, said that the government had been caught red handed lying about the funding for hungry schoolchildren during this October half term.
Peter Stefanovic, speaking to the Herald, said: "As highlighted in my film it has become clear the £63m of extra funding allocated nationally in June to help councils provide support to struggling households has long since been spent & in fact guidance given by the Government at the time specifically stated it anticipated most of the funds would be spent within 12 weeks.
"I therefore find it astonishing that any MP would not have been aware of this fact when voting down a motion which would have prevented more then a million children going hungry during the school holidays.
"Certainly it would be an outrage for any MP to try & justify his decision to vote in a way which will allow local children to go hungry by citing the availability of funds which no longer exist"
The Bucks Herald asked Buckingham MP to respond to the claims made by Mr Stefanovic.
He said: "Buckinghamshire Council received £358,546 of taxpayers' money to help those struggling to put food on the table.
"I am delighted they are partly using this to fund their new half term interventions to help those unable to feed their families.
"The Prime Minister has been very clear this week that the government is absolutely committed to tackling childhood poverty - but believes there are better, more effective ways of doing it than Mr Rashford's suggestion."
Local Labour Councillor Robin Stuchbury, speaking to the Herald said he had been amazed by the community response since the vote for free school meals was turned down by MPs.
He said: "It's a shocking thing that our two MPs turned down this bill supporting vulnerable people during half term.
"To find out the money they are saying is available has already been spent, is even more shocking.
"However, what has been heartwarming is the local businesses doing their bit to help out so to ensure that young people don't go hungry during half term.
"I've witnessed this today all over Buckingham with fantastic people doing fantastic things for others.
"Long may that community spirit continue."