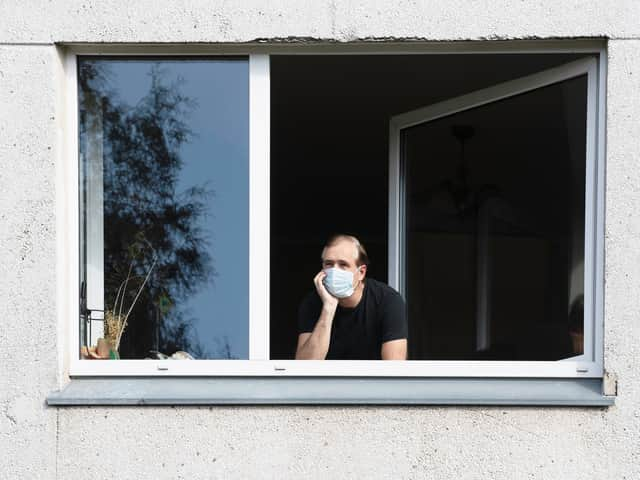 ONS statistics reveal only 66% of Aylesbury flat owners have access to 'outdoor space'
That's according to a new report published today by the Office for National Statistics (ONS), which conducted an analysis of Ordnance Survey map data.
The Government has said that spending time outdoors can help support 'wellbeing'.
A statement issued today said: "We know that spending time in green spaces can support health and wellbeing.
"Our updated guidance means that people can now spend more time outdoors in parks and open spaces and enjoy a wider range of outdoor activities for any length of time, subject to social distancing."
88% of all properties in Aylesbury Vale have a garden, however this was ranked number 271.
The average size of a garden in Aylesbury vale is 418 meters squared.
However when you look at statistics relating to flats, that number drops dramatically, with only 66% of flats having an outdoor space.
3 flats on average are sharing an outdoor space in Aylesbury.
The lowest ratio of homes to garden space was quite predictably, London ranking number 371.
The report, which looked at access to gardens, parks and playing fields across Britain, found large regional and local differences.
In London more than one in five households (21%) was found to have no outdoor space at home - the highest percentage of any region or country in Britain.
The next highest region, Scotland, was found to have 13% of households with no garden at home.
However while Scots were found to have the largest gardens across the country, Londoners were found to have the smallest, at 26% smaller than the national average size.
The analysis also found racial and occupational disparities, with people from minority ethnic groups and those working in manual occupations less likely to have access to a private garden.
Black people in England are nearly four times as likely as white people to have no access to a private or shared garden, a patio or a balcony, according to the report.
It says: "Even when we compare people of similar age, social grade and living situation (similar area, with or without children), those of black ethnicity are 2.4 times less likely than those of white ethnicity to have a private garden."
Lockdown restrictions have been eased in England, with people now able to sunbathe or relax in public, but visits to parks must still be for the purpose of exercise in Scotland and Wales.