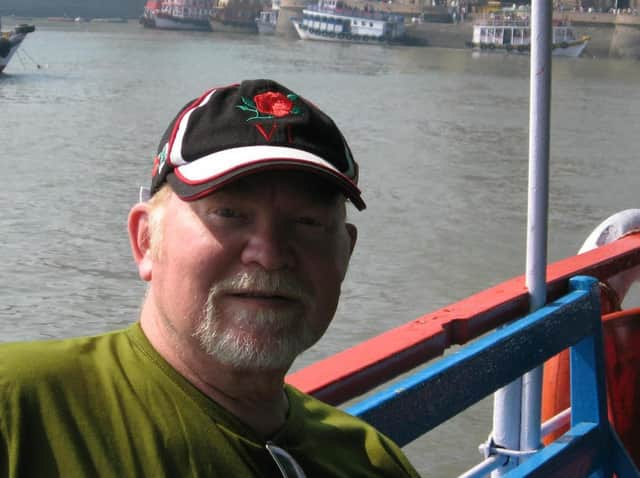 Mike Sands
Mike Sands, from Princes Risborough, sadly passed away in August 2020.
He had been running the Haddenham Antiques Fair for over a decade.
Unfortunately because of the Coronavirus pandemic, the fair hasn't been allowed to operate since March.
It's good to see things returning to normal
However luckily, Neil Payne, has stepped in to take over the running of the fair to keep the community event running through these uncertain times.
Neil Payne spoke fondly of Mike, as he looked to take on his mantle
He said: "Although he wasn't a trader, he stood in to organise the event and bring the community together - usually in the form of cups of tea!
"Through his years, Mike moved to Devon with his elderly parents - but still found time to commute to the fair every month and was still very much part of the local people.
The antiques fair saw a return of many local dealers
"Mike was all about building positive relationships, between everyone involved in the local community - from dealers and organisers, to customers and the wider community.
"Mike was actually into his music, not traditionally antiques, but saw a need within Haddenham and stepped in to help. He was the sort of person who would do anything for you."
Neil grouped together dealers who had formerly taken part in the antiques fair last Sunday, and says things were a roaring success.
Neil is the new organiser, and he has pedigree in the trade.
He is director of Hidden Treasures Antiques and Collectors Fairs, and he also runs the Marlow Antiques and Collectors Fair.
He has stepped in and has been on a mission to make sure the Haddenham fair continues to run smoothly and get the dealer community back together.
Neil continued: "Everyone who worked with Mike said the same thing: he was thoughtful, caring, and always out to make sure each and every person at the fair was looked after.
"He had a regular group of traders who would attend each fair and became a social community, which helped each other to thrive.
"Mike was at the heart of that community, and always looking to drive that forward (even despite living so far away).
"Everyone connected to the fair knew Mike and had nothing but positive things to say about him and the fair. He was a champion of the community and Neil hopes to continue that legacy and his work by getting the dealers back together."
Neil is now putting out a call to arms to antiques dealers who would like to get involved.
If you are an antiques dealer who would like to get in touch, Neil would love to hear from you.
You can contact him on 07394 704272