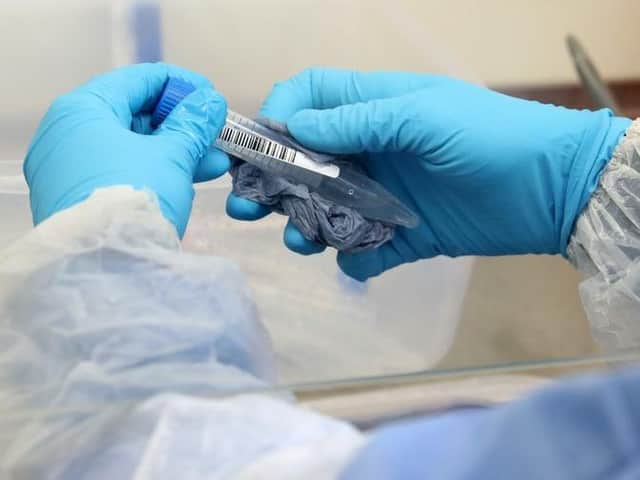 Worrying statistics
Care home staff and elderly residents could be among the first in line for a new type of vaccine which is more than 90% effective in preventing Covid-19 infection, according to new data.
Office for National Statistics data shows that 430 deaths involving Covid-19 were provisionally registered in Buckinghamshire up to November 7.
Of those, 186 occurred outside hospital – including 168 in care homes and 13 at private homes. A further five deaths occurred in hospices, other community establishments or elsewhere.
That was up from 166 deaths in care homes up to October 17.
The latest figures come after hopes of a vaccine moved closer to reality, as pharmaceutical giant Pfizer and German company BioNTech revealed their vaccine could prevent nine in 10 people from contracting the virus.
Prime Minister Boris Johnson cautiously welcomed the news, telling a Downing Street press conference that the vaccine had cleared a "significant hurdle" but there were more to cross before it could be used.
Interim guidance from the Government's joint committee on vaccination and immunisation says older adults in care homes and care home workers should be first in line for the jab.
Across England and Wales, 57,300 deaths involving Covid-19 were provisionally registered up to November 7. Of those, 28% (16,200) were in care homes and nearly two-thirds in hospital.
In the week ending October 30, there were 168 care home deaths across the two countries which mentioned "novel coronavirus" on the death certificate.
Deaths in all settings have steadily risen across England and Wales amid soaring positive case numbers – 1,379 Covid-related fatalities were registered in the seven days to October 30, the first time the weekly figure has exceeded 1,000 since June.
Sarah Scobie director of research at the Nuffield Trust health think tank, said another "bleak milestone" had been reached, adding: "Clearly we are now seeing the fallout from the looser social distancing restrictions over the summer beginning to play out.
"For the second week in a row the number of deaths recorded in hospitals is above the five-year average. It is likely we'll see this trend continue for further weeks in some regions as hospitals take in patients as a result of the second spike in infections.
"It remains still too early to see the impact on deaths of both the tiered system and national lockdown measures for England."
In the three weeks to November 7 in Buckinghamshire:
Deaths outside hospital increased by three, climbing to a total of 186
Hospital deaths increased by seven to 244
The overall death toll climbed by 10