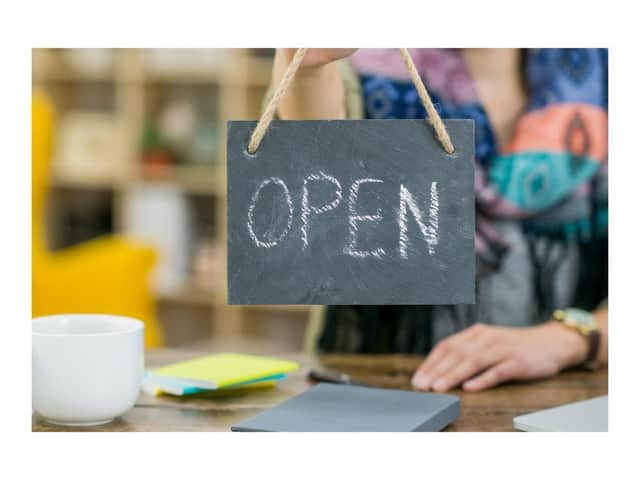 Time to re-open!
Following the next stage in the national reopening programme, from 12 April, Aylesbury Vale Residents will be able to enjoy outdoor food and drink from pubs and cafes and will be able to browse and buy in person as non-essential retail businesses can once again open their doors.
Hairdressers, barbers and beauty salons are all poised to book us in for some extra pampering and gyms, leisure centres and libraries are all gearing up to greet us as we walk back through their doors.
Local visitor attractions can also welcome us back from next week, just in time for some extra special days out during the Easter holidays.
There will be free car parking in council car parks* from 12 April through to 11 May to welcome us back into the town centre.
Ian Thompson, Corporate Director at Buckinghamshire Council said: "It's great news for all of us that we can now take this next step in the roadmap to recovery.
"By offering free parking in our car parks, we're doing our bit to encourage people to support local businesses and come back to shop in our town centres.
"We want to welcome people back to our High Streets and make it a safe and positive experience for everyone."
"For the people who run local businesses, the next few weeks and months could literally mean the difference between make or break.
"That's why we're encouraging everyone to 'Think Big, Shop Small' as these businesses reopen.
"By thinking big about helping our local economy to bounce back and by shopping small with local small and independent businesses you could be helping to save a local job, or create a future job, for someone who could be your neighbour."
While we are ready to enjoy new freedoms and get out and about more, it's important that we all do our bit to make sure we are still remembering to follow COVID guidance.
Wherever and whenever possible, regular handwashing, wearing face coverings, maintaining 2m social distancing and only meeting outdoors with people who we don't live with are all essential measures to help stop the spread of the virus.
If you develop any symptoms of COVID-19 then you must still self-isolate along with your household and book a PCR test.
We need to be cautious in our activities and continue to follow the guidance as Bucks begins to reopen, otherwise case numbers could rise in a way which would slow down the later steps of the roadmap.