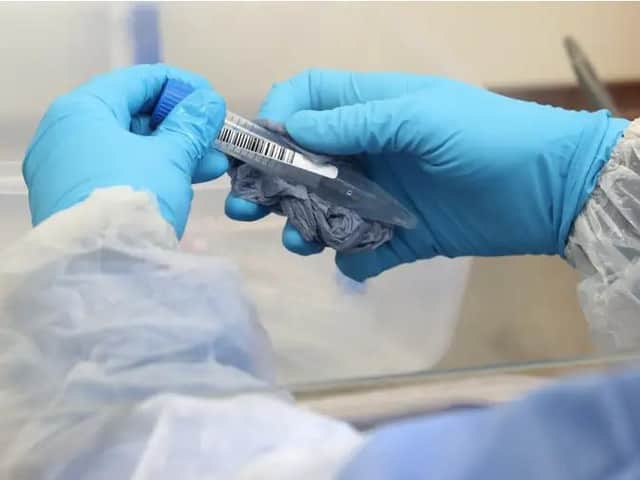 227 Covid Deaths occurred outside hospital
Health think tank the Nuffield Trust said the rising number of positive cases and deaths in care homes nationally "paints a worrying picture", warning the impact of vaccinations may not be seen for weeks.
Office for National Statistics data shows that 575 deaths involving Covid-19 were provisionally registered in Buckinghamshire up to January 9.
Of those 227 occurred outside hospital – including 197 in care homes, up from the 168 registered in the week to November 7.
There were 23 deaths at private homes, and a further seven deaths in hospices, other community establishments or elsewhere.
Across England and Wales, 84,349 deaths involving Covid-19 were provisionally registered up to January 9. Of those, a quarter (21,098) had occurred in care homes and 68% in hospitals.
In the week ending January 1, there were 560 care home deaths across the two countries which mentioned "novel coronavirus" on the death certificate, up from 530 the week before.
Nuffield Trust deputy director of research Sarah Scobie said numbers of Covid-19 deaths will continue to grow for some time.
She added: "The majority of these deaths are taking place in hospitals, but it is very concerning to see within this latest set of data that the number of Covid deaths in care homes are rising.
"This rise, coupled with an increase in the number of outbreaks of Covid in care homes, paints a worrying picture.
"Nobody wants to see a repeat of the first wave where the virus spread through care homes at pace.
"The vaccination of these most vulnerable people is now under way, but due to the time lag in gaining immunity and collecting this data, we will not see this impact for a few weeks yet."
Shadow health minister Liz Kendall said there are "worrying signs" the Government risks losing control of the virus in care homes.
She told the House of Commons this week: "Infection rates in care homes have tripled in a month. Homes are reporting staff absence of up to 40% and the latest weekly care homes deaths are the highest since May.
"Can the Secretary of State set out what immediate extra support he will provide so the sector can cope?"
Responding, Health Secretary Matt Hancock said: "It's incredibly important that vaccinations are offered to everybody in care homes and the NHS is working very hard to deliver on that with their colleagues in social care."
Deaths in all settings have risen across England and Wales amid soaring positive case numbers – 3,144 Covid-related fatalities were registered in the seven days to January 1.
In the two months to January 9 in Buckinghamshire:
Deaths outside hospital increased by 41, climbing to a total of 227
Hospital deaths increased by 104 to 348
The overall death toll climbed by 145