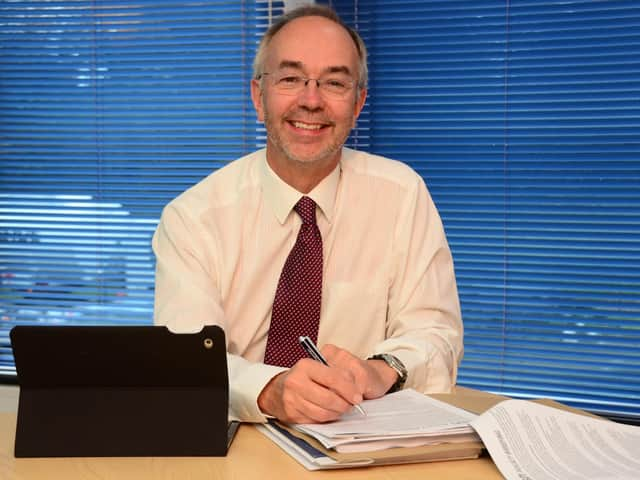 Council Leader Martin Tett
Martin also said infection rates were falling across the county, but residents should remain vigilant.
"Nearly 210,000 vaccine doses have now been given in Buckinghamshire, a fantastic achievement in this short space of time.
"Nevertheless, there is about half the adult population of the county still to be vaccinated.
"Therefore, we need to remain vigilant as restrictions ease to prevent a 'third spike' later in the summer or early winter."
Aylesbury and the UK are set to come out of lockdown on Monday 29th of March, with the 'stay at home' guidance lifted.
Following this, residents will be able to meet others in groups of up to six, or as two households, socially distanced, outdoors only including in private gardens.
"I'm sure many of us are thinking ahead to Easter and while we all deserve a break and an enjoyable time, please make sure you keep within the guidance, which doesn't change a great deal other than to allow more people to meet safely outdoors as the school holidays start."
He also sought to assure Buckinghamshire residents on the safety of the 'Oxford' AstraZenica vaccination, following several European governments pulling the vaccine over safety concerns.
He said: "There has been a lot of publicity this week about some precautionary pausing on vaccine use by some European governments.
"Please do not let this put you off having the vaccination when offered. Both vaccines licensed for use in the UK have been through rigorous safety checks.
"Millions of doses of the AstraZeneca vaccine have been received in the UK following months of clinical trials, and the overall safety experience with both vaccines is as expected.
"Serious adverse reactions are rare and are in line with other types of routinely used vaccines.
"Please do take up the offer of your vaccine when it's your turn, as the risks presented by COVID-19 are far greater than that of any vaccine.
"Importantly the World Health Organisation continues to advocate use of the AstraZeneca vaccine as does the European Medicines Agency (EMA), which has said that there was "no indication" the jab causes blood clots.
"If you need any further reassurance then please read the latest response from the Medicines and Healthcare products Regulatory Agency (MHRA) which approves all medicines for use in the UK, including the COVID-19 vaccine.
"You can also read more about the COVID-19 vaccine on the NHS website."