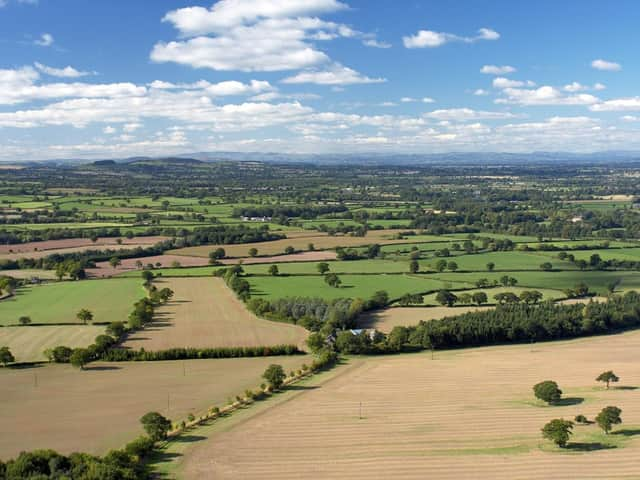 With outdoor exercise in the spotlight, CLA South East urges the public to use our landscapes responsibly and respect the countryside
With outdoor exercise very much in the spotlight during this latest lockdown period, CLA South East is encouraging the public to enjoy our beautiful countryside responsibly during visits.
The Country Land and Business Association (CLA) is urging people to stick to footpaths, bridleways and respect crops and livestock.
It comes after a number of photos have been posted on social media in recent days of footpaths across fields getting wider and wider as people walk around the increasingly muddy paths, damaging crops.
CLA South East, which represents farmers, landowners and rural businesses across Kent, Surrey, Sussex, Hampshire, the Isle of Wight, Berkshire, Oxfordshire and Buckinghamshire, has been promoting the Countryside Code in recent months, and now is more important than ever in terms of following its principles.
The spirit of the Code is generally adhered to by the majority of people, but there are a few worrying trends that are either based on anti-social behaviour or a lack of awareness of the working countryside.
Common problems include littering, fly-tipping and mismanaging dogs. Accessing the fresh air and getting close to nature have widely researched health and wellbeing benefits, but visitors and dog owners need to act responsibly.
Regional Director Michael Valenzia said: "Outdoor exercise is a lifeline for many people during this latest Covid-19 lockdown, and we have certainly seen a rise in the number of visitors to rural areas.
"While the countryside and its communities very much welcome people, please consider staying as local as possible to minimise travel. We would also politely point out that the countryside is a working landscape and a few basic rules need to be followed.
"Livestock worrying by dogs not adequately controlled by their owners is on the increase, and with the lambing season just round the corner this is a very real concern for many farmers.
"Also in recent days there have been many photos posted on social media of footpaths across fields doubling in width as people walk around the increasingly muddy paths and start to damage crops.
"Landowners welcome visitors to share the beauty of our countryside, but please don't stray from footpaths and bridleways, leave gates how you find them, take rubbish home and keep dogs under control. Mobile phone apps don't always offer accurate directions or reliable routes, so signs should be followed.
"Following the Countryside Code and using common sense and courtesy is the least we can do as an unspoken 'thank you' to the custodians of our rural landscape."