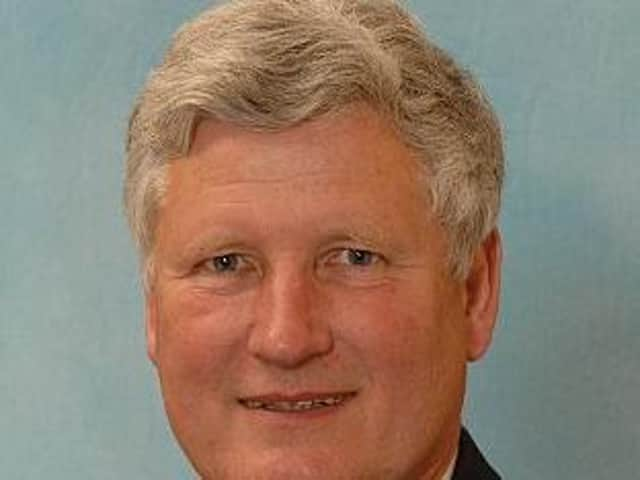 Rest in Peace
"It is with deep sadness that the Council has learned of the passing of Bill Bendyshe-Brown over the weekend.
Bill was a councillor of the new Buckinghamshire Council and represented The Risboroughs ward.
Known to many as simply B3, Bill was a former Wycombe District Councillor for 21 years from 1999 to 2020 and more recently a Buckinghamshire County Councillor for seven years from 2013-2020. He again represented the Risborough area for both former councils.
Bill's roles were many and varied. He was past Chairman of Wycombe District Council for the 2010-2011 year and for many years also the Armed Forces champion at Buckinghamshire County Council. He served on a number of committees including various select committees, the Regulatory & Audit Committee, Bucks and Milton Keynes Fire Authority, the Chilterns Conservation Board and the Thames Valley Police and Crime Panel.
Buckinghamshire Council Chairman Richard Scott said he was devastated by the sad news. "As well as being a fellow councillor, Bill was also a friend. He had a unique approach and was totally dedicated to serving his community, which he had done so for over two decades.
"On behalf of everyone at Buckinghamshire Council, can I convey our sincerest condolences to his wife, Eugenie and his family, friends and colleagues at this extremely difficult time.
"I always admired Bill for his robust and forthright approach and for his contribution to Council business. His commitment to his local residents was unwavering and I know he was hugely liked and respected. He will be greatly missed by everyone who knew him."
Richard added, "Tributes to Bill have been flooding in from fellow councillors and colleagues. He was held in extremely high regard and the comments I have received reflect his warmth, kindness, optimism, friendship and enthusiasm."
Further tributes will be paid to Bill at the next full council meeting on 24 February.