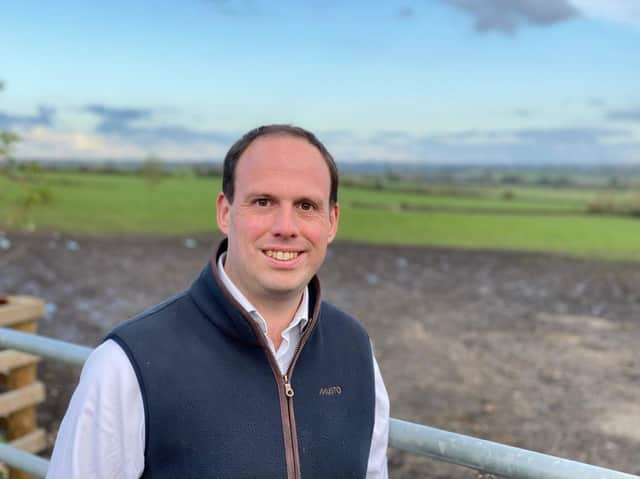 Greg Smith MP
Speaking in the Commons, the MP said:
"I rise to add my voice to those expressing the urgent need for the Government to develop a plan B in the event that the vaccine that we all hope and pray can be developed and come good does not in fact materialise.
"I am clear in my mind that if that vaccine is not forthcoming, and quickly, we simply cannot, as a country, go on much longer with the restrictions that we have.
"Covid is of course an horrendous disease, and it is right that all reasonable steps are taken to quell its spread, but we must also look, as others have said, at the deprivation of liberty in all our daily lives.
"We must look at the impacts—despite the unprecedented and enormous support package the Chancellor has put in place—on jobs and livelihoods, particularly for those who have so far been unable to access support, on the health outcomes for those suffering with conditions other than covid, and on the long-term mental health challenges."
"As I have reflected on this debate, I have read and re-read many of the emails that I received from my constituents about the impact of the restrictions—real life stories. In my examples, I will maintain the privacy of my constituents by not naming them. Mr W writes:
"At that time I felt the argument being made to flatten the curve and protect the NHS and save lives made sense…and within a matter of perhaps 3 months or so could return to normal and recover. That did not happen and the lockdown cost me my business, it cost me my relationship and worse of all it cost me my health."
"To be clear, Mr W lost his health not to coronavirus, but to a misdiagnosis of a deep vein thrombosis.
"I pay tribute to my hon. Friend the Member for Rutland and Melton (Alicia Kearns) on her work around maternity services during the pandemic—a cause highlighted by my constituent, Mrs S, whose husband has been denied access to join her at appointments, not least at the review meeting after an emergency scam following concerns of a heart complication in their unborn child. Mrs S writes:
"I can honestly say waiting for that review meeting with the consultant was the most agonising wait of my life. So much so, I entered the room in tears, unable to control my emotions…when all I needed was the support of my husband".
"What made it all the more complicated for Mrs S was that she could not understand why—in a room that contained a sonographer, the consultants, a midwife and herself—her husband could not be there, given that he works fully from home and does not even leave the house for a weekly shop. She concludes:
"I am sure there are multiple women who…have had to go through devastating news alone."
"I turn to Mrs K, whose son was so excited to go to Exeter University this year, but on arrival has been treated worse than a prisoner in his halls of residence, with sniffer dogs deployed on site to break up groups of students. The isolation of this experience has taken a serious toll on him, leading to him having to return home. I have not even got to the list of the many businesses that, if they have not already gone bust, face the prospect of doing so.
"I seriously hope and pray that the vaccine comes good and we can get our lives back to normal. But if the vaccine does not come good, I urge the Minister to consider that serious plan B—thinking about how we learn to live with this virus, looking at work, including that of Dr Raghib Ali, and listening to other ways that we could move forward."