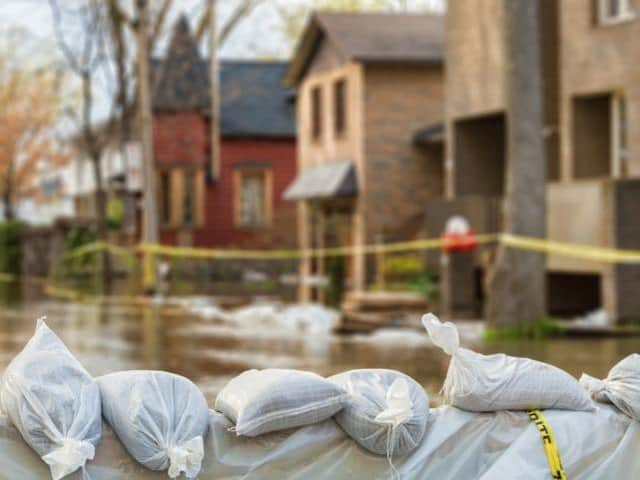 Bucks and MK Fire and rescue were dispatched to help our residents
Residents described the floods as 'the worst flooding in years', after it was battered by heavy rainfall last night.
The following areas in North Buckinghamshire received assistance from Bucks and MK Fire:
Beachampton, Buckingham, Gawcott, Hanslope, Hardmead, Lavendon, Leckhampsted, Loughton, Maids Moreton, Medbourne, Olney, Stoke Goldington, thornborough and Tingewick.
Last night saw a huge rise in flood levels
Residents have set up a fundraiser to help people who have been affected.
Funds will be distributed at the discretion of Buckingham residents to those most in need.
The Buckinghamshire Council said: "We are aware of significant flooding in and around the Buckingham area.
Flood warnings remain in place
"We are working closely with partners including the Environment Agency, Highways Contractor, Buckingham Town Council., Bucks and Oxon 4X4 Response Group (BORG), and the emergency services to ensure a co-ordinated response and to support affected residents.
"Our highway crews are responding to requests for sand bags to protect properties - to report flooding, please call 01296486630.
"There are two flood warnings in force in the north of Buckinghamshire, if you need sandbags, call us."
Anglian Water have advised residents not to flush their loos this morning as the saturated ground is overwhelming the sewer network.
Several cars remain stranded in high water across Buckingham this morning.
Tingewick Road and Fishers Field remain inaccessible this morning.
Buckingham's Cornwalls Meadow Car Park is also closed this morning because of floodwater.
Last night Buckingham Town Council distributed flood kits to people affected by the floods.
If you need sandbags or want to report flooding or problems on roads, please call Transport for Bucks on their emergency number 01296486630.