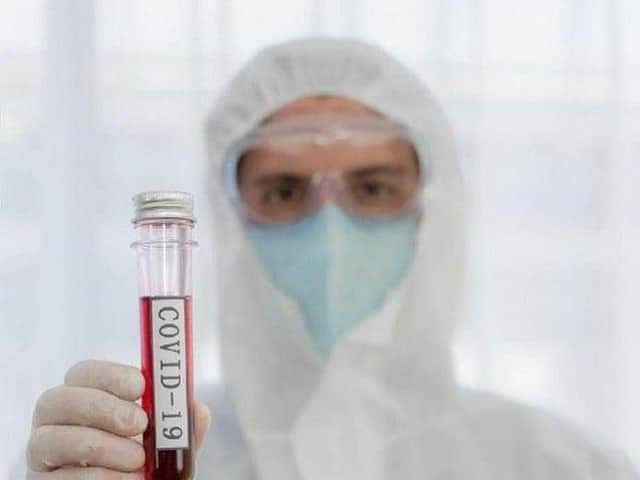 Yesterdays figures show there have been a total of 10,858 confirmed cases of coronavirus in Aylesbury Vale.
Over the last 7 days, 1,007 have tested positive for Coronavirus.
The incidence rate over the last 7 days is 44.6 cases per 100,000 population in Aylesbury Vale.
We have broken down each ward in Aylesbury Vale so you can get the picture of Coronavirus in your area.
The national rate in the UK is 158.7 cases per 100,000 people.
People tested positive by specimen date - Seven days to 9 February 2021:
Rate per 100k resident population: 321.8
People tested positive by specimen date - Seven days to 9 February 2021:
Rate per 100k resident population: 150.2
People tested positive by specimen date - Seven days to 9 February 2021:
Rate per 100k resident population: 199.8
People tested positive by specimen date - Seven days to 9 February 2021:
Rate per 100k resident population: 199.8
People tested positive by specimen date - Seven days to 9 February 2021:
Rate per 100k resident population: 288.9
People tested positive by specimen date - Seven days to 9 February 2021:
Rate per 100k resident population: 208.9
People tested positive by specimen date - Seven days to 9 February 2021:
Rate per 100k resident population: 156.4
People tested positive by specimen date - Seven days to 9 February 2021:
Rate per 100k resident population: 343
People tested positive by specimen date - Seven days to 9 February 2021:
Rate per 100k resident population: 193.2
People tested positive by specimen date - Seven days to 9 February 2021:
Rate per 100k resident population: 119.5
Wing, Wingrave and Bierton
People tested positive by specimen date - Seven days to 9 February 2021:
Rate per 100k resident population: 213.1
Berryfields & Haydon Hill
People tested positive by specimen date - Seven days to 9 February 2021:
Rate per 100k resident population: 189.9