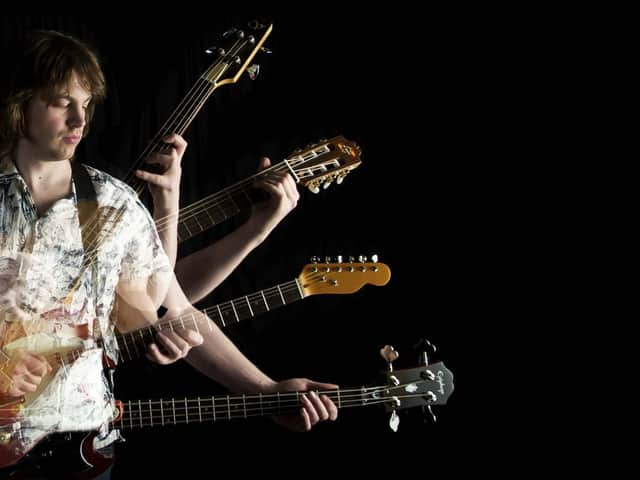 Jon Samsworth
Jon, who is from Aylesbury originally said he grew up in Wendover, and that "there was something about the place and my experiences there at the time that still resonate with me today."
The piece has been described by Malcolm Smith (one of the performers) as an "enigmatic miniature".
The Video has been released today, which you can view in this article.
Jon is 36, from Aylesbury and has featued in several local bands such as 'The Alpha Males'.
He has previously written music for films such as the micro-budget horror farce "The Scar Crow" (2009) - that featured a cast and crew primarily from Aylesbury.
He said: "My debut solo music EP ("Without Words" 2018), found some favour with Stuart Maconie and Tom Robinson on BBC radio and has certain allusions to the local area; one track "Echoes of Cambridge Street" featured sounds recorded on Cambridge Street, Aylesbury such as traffic and the church bells.
"I am a bit of a musical outsider, doing what feels right and not worrying about trying to fit in or trying to be commercially successful.
"The video for the track comes out today, I hope you like it!"
You can hear more of Jon's musical creations here