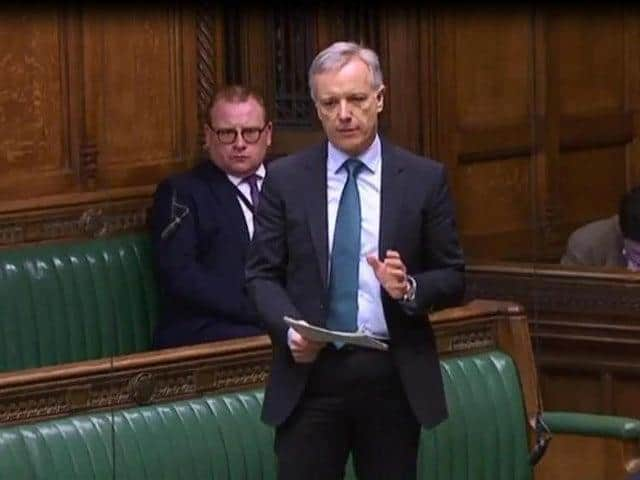 The Prime Minister, Boris Johnson MP, has said local people in the top priority groups will be vaccinated by the target date of mid-February.
Mr Johnson was replying to a question in the House of Commons from local MP Rob Butler, who said:
"The national roll-out of COVID-19 vaccinations is an absolutely tremendous success story, but it's only in the past few days that over 80-year-olds in Aylesbury have been able to get their first jabs and many of my constituents have contacted me to say they're frustrated and worried that they've been either forgotten or pushed to the back of the queue.
"So, can my Right Honourable Friend assure them that everyone in the Aylesbury area in the most vulnerable groups will be vaccinated by the middle of February?"
In response, the Prime Minister said: "I thank my Honourable Friend for everything he does to fight for the interests of the people of Aylesbury and I can confirm that we are on track to deliver our pledge, though it is very hard. I must stress to the House, it is very hard because of constraints on supply.
"We're on track to deliver a first vaccine to everyone in the top four cohorts by mid- February, including the people of Aylesbury".
Afterwards, Rob said: "I'm very grateful that the Prime Minister has provided this reassurance. Local people have rightly been concerned that Bucks residents were being left behind in the
vaccination programme, and I have been repeatedly asking for more information on rollout from ministers and the NHS. Thankfully, there are now vaccination hubs running at Stoke Mandeville stadium and Aylesbury's Odeon cinema.
"I know that some residents have received letters offering vaccinations at one of the national hubs, and would like to reassure them that they are under no obligation to go
to them. Everyone in the top priority groups will receive a letter from their GP practice inviting them to a local site, and they do not need to call their surgery to make an appointment.
"The UK has already vaccinated more people than all the EU countries combined, and I am pleased that local people have been promised they will get their jabs in the weeks to